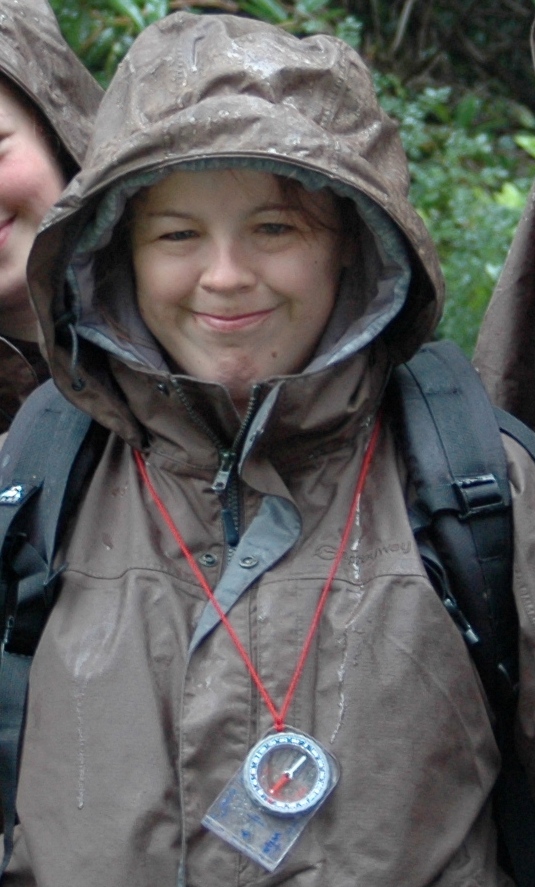 Toni Ann Wood
At the age of 15, Toni Ann was introduced to the DofE through the disability group she attended. The DofE challenge sounded exciting and adventurous and Toni Ann was determined to achieve all three Award levels. The opportunity to build her confidence and fitness particularly appealed to Toni Ann but she soon found that she would gain much more than that whilst working towards her DofE Awards.
Working as part of a team and playing to individuals' strengths became a valuable skill that Toni Ann developed through participating in her DofE. During her Expedition section, she struggled with map reading and had to learn to accept help from others. In return, Toni Ann was able to demonstrate her cooking experience and found enjoyment in teaching her group culinary skills. Toni Ann explained, "The most important lesson I have learnt from my DofE is that you can't always do everything by yourself. Everyone has different talents and you have to help one another."
Whilst doing her DofE, Toni Ann found motivation and inspiration from her Leader, Bob Hoy, who encouraged her through challenges, particularly on her expedition. Not long before the group's qualifying Gold Expedition, Toni Ann underwent an operation to remove tumours from her legs. While the group chose to canoe part of their route in order to alleviate the discomfort for Toni Ann, she still experienced some pain when finishing the expedition on foot. Despite this, Toni Ann persevered to finish with the rest of her group. Speaking about Toni Ann's determination Bob said, "Even though Toni Ann has disabilities, she was able to take on each challenge and find a way of making it her own by overcoming every obstacle. She is one of the most courageous young people I have met and is an inspiration to her peers."
It was through her DofE that Toni Ann was given the opportunity to share her story with others and help them understand more about learning disabilities. Part of Toni Ann's experience involved working in a team to create a website called HELP, which provides information on issues faced by young people. Toni Ann's section was all about disability and her work was recognised at the website launch, where she was awarded The City of Sunderland's Community Young Achievers Award.
Completing all three levels of the Award has had a really positive impact on Toni Ann's life, helping her to grow in confidence and independence. Her work in the community through the Volunteering section in particular has brought huge enjoyment and change to Toni Ann's life, as she explained, "It has made my life really happy; I have met a lot of new people and made new friends. I am going to keep volunteering in my local community centre and I have started to set up a disability group for adults like me that can't attend youth disability groups. Some people have not had the same chances as me to get involved in activities and groups and I think everyone should have a chance." 
Reflecting on her entire DofE experience, Toni Ann concluded, "Doing my DofE is one of the best experiences I've had in my life. It has helped me to overcome my fears and made me realise I can to do more things than I thought I could. The DofE is important because it allows people of all abilities to take part, develop skills and achieve. It was an amazing experience that I will never forget."