Gold Award Presentation at St James's Palace on Monday 26 November 2018
519 young people collected their Gold Award Certificates on Monday 26th November at St James's Palace in the presence of HRH The Earl of Wessex.
Morning Presentation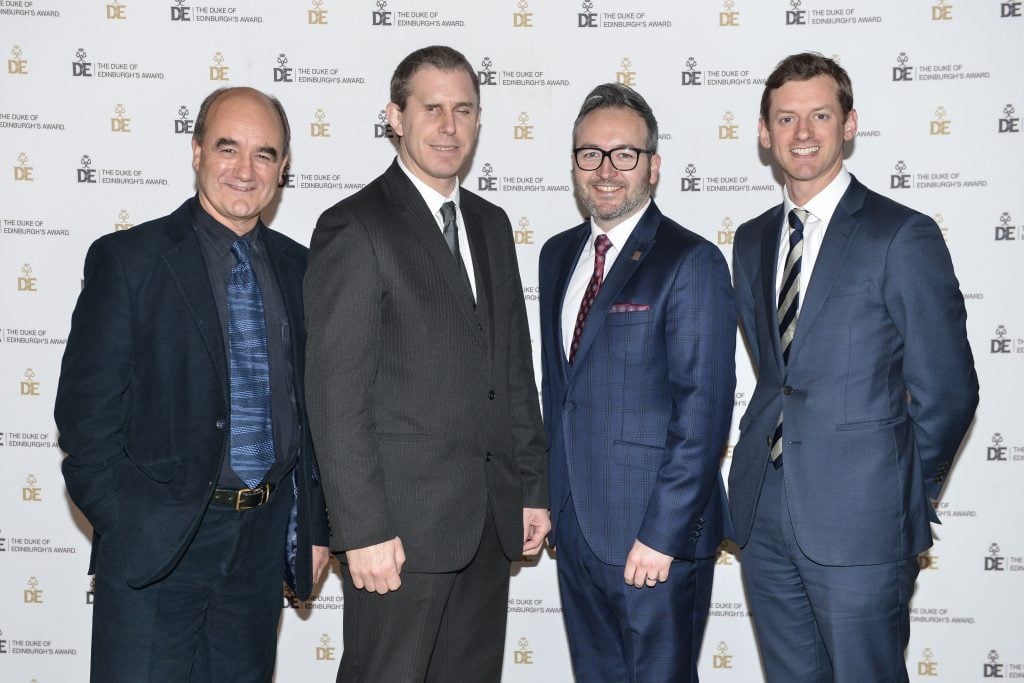 Guest Presenters left to right:
David Haig MBE, Ian Rose, Will Torrent, Captain Jake Meyer
Throne Room
Presenter – Will Torrent, Baker
"If you want to be the best, the only person who can stand in your way is you. So always say yes. The road to chocolate is paved with many years of hard work."
Entrée Room
Presenter – Ian Rose, Paralympian and Motivational Speaker
"It was a huge honour to present Gold Duke Of Edinburgh's Awards, to some very inspiring young individuals at St James's Palace this week and to meet HRH The Duke of Edinburgh. These individuals are our stars of the future and have already proven that resilience, determination and striving to achieve their full potential are important qualities to achieve success and skills that are so important for future employment. Well done to all who have achieved this amazing Award and good luck with whatever you aim for in the future."
Queen Anne Room
Presenter – David Haig MBE, Actor
"Absolute pleasure to present you with your certificates congratulations to you all. It's an extraordinary achievement, and in achieving it you have developed tenacity, determination, courage, confidence and generosity of spirit. At some point in your lives every one of you will encounter potential despair and challenges, and without your DofE attributes it would be far harder to fight your way out of those moments. With DofE you all now have the tools at your disposal to triumph."
Picture Gallery
Presenter – Captain Jake Meyer, Leadership Consultant, Mountaineer and Army Reserve Officer
"There's not a day that goes by when on an expedition adventure that I don't think about or use some of the skills I learnt on my Duke of Edinburgh's Award. I hope that one day, some of you will be stood here."
Afternoon Presentation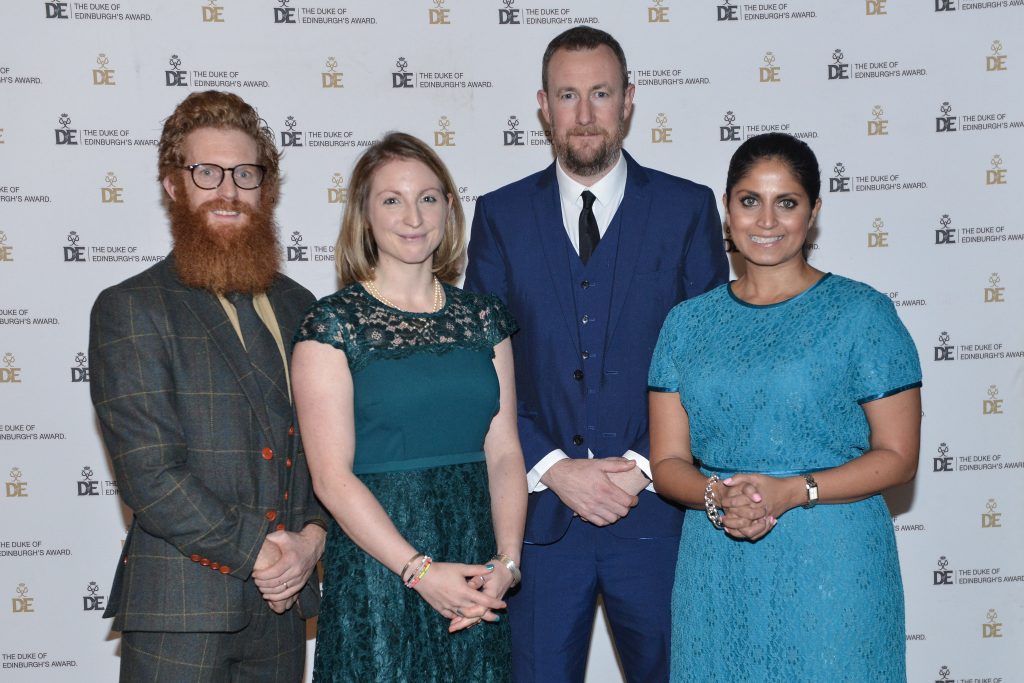 Guest Presenters left to right:
Sean Conway, Laura Kennington, Alex Horne, Karthi Gnanasegaram
Throne Room
Presenter – Sean Conway, Adventurer
"The power and confidence you get by going out and having big goals is incredibly important. Don't lose sight of the big dream, keep that goal in mind. It's never too late, your body and mind are an incredible thing."
Entrée Room
Presenter – Alex Horne, Comedian
"Congratulations on your Gold Award, it's an incredible achievement. You're now part of an elite group. Continue being brave; anything I achieved in life was after I stepped outside my comfort zone.
Queen Anne Room
Presenter – Laura Kennington, Adventure Athlete
"In life I would encourage you to not necessarily choose the path where you know you can succeed, but to choose the one that will cause you to continue to grow. Dare to write your own story."
Picture Gallery
Presenter – Karthi Gnanasegaram, Broadcaster
"I think it's so impressive in today's day and age, with social media and instant gratification, that these young people have taken the time and commitment to achieve their Gold level DofE Award."