Gold Award Presentation at St James's Palace Wednesday 27 February 2019
510 young people collected their Gold Award Certificates on Wednesday 27th February 2019 at St James's Palace in the presence of HRH The Earl of Wessex.
Morning presentation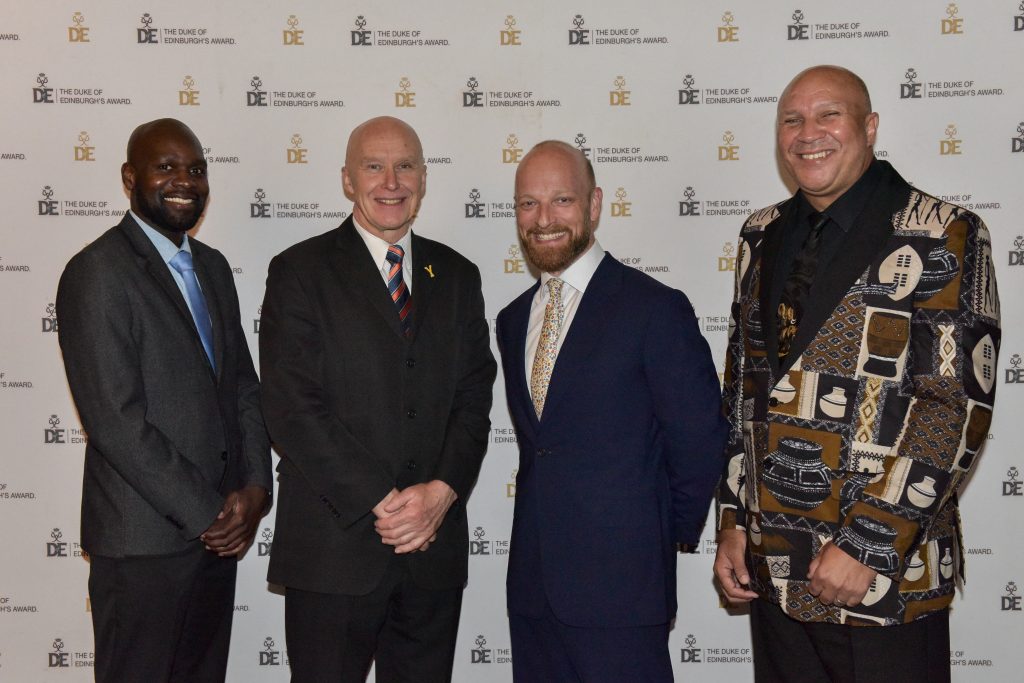 Guest Presenters left to right:
Dwayne Fields, Alan Hinkes, Ben Saunders, Chris Lubbe
Throne Room
Presenter – Ben Saunders, Polar Explorer
"My sincerest congratulations for you all. Achieving your Gold during such a busy time in your young lives is impressive and inspiring. Self-belief if the most important ingredient to your future success, and opportunities like the Duke of Edinburgh's Award test, challenge and grow that self-belief, moulding you into the confident, courageous and self-assured young adults you are today. If I've learnt anything in my career it's that no one else is the authority on your potential, and with enough resilience and self-belief anything is possible."
Entrée Room
Presenter – Chis Lubbe, Coach
"Today we want to honour you for staying the course and for not giving up. Use your experiences from your Gold Award as a stepping stone, find your true passion and chase after it."
Queen Anne Room
Presenter – Dwayne Fields, Adventurer and Explorer
"Go confidently in the direction of your dreams and use the skills you have developed through doing your DofE, to help you in life".
Picture Gallery
Presenter – Alan Hinkes, Mountaineer
"As usual an inspiring day. Great young people, a privilege."
Afternoon presentation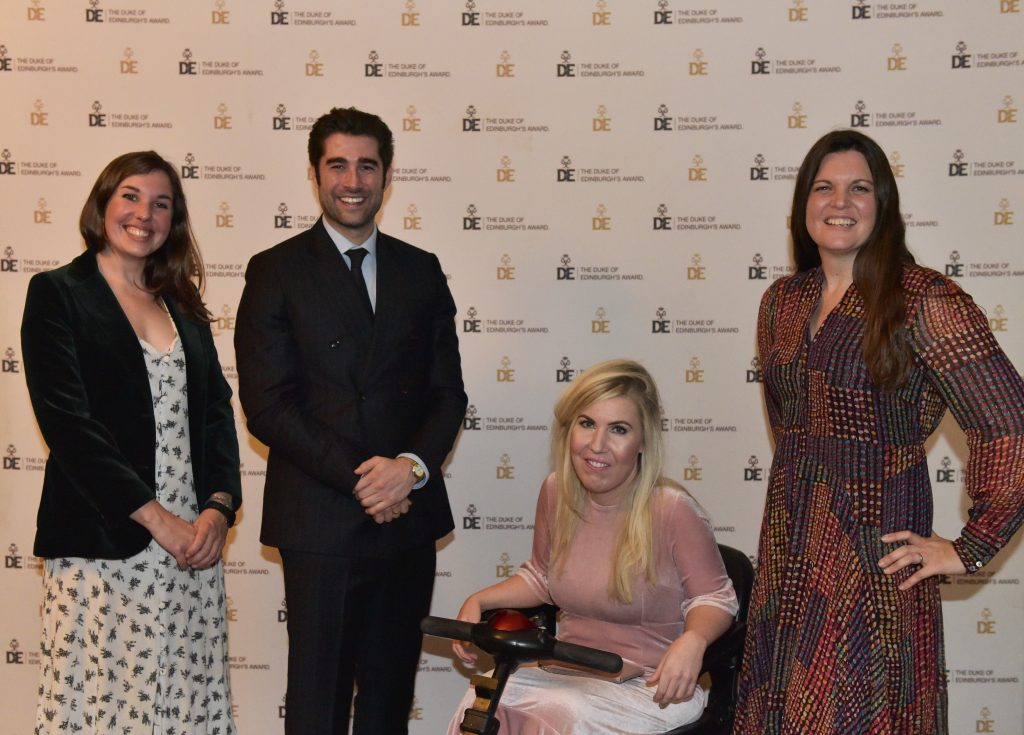 Guest Presenters left to right:
Sian Lewis, Matt Johnson, Nikki Fox, Emma Brennand
Throne Room
Presenter – Sian Lewis, Writer and Presenter
"Keep that love of the outdoors and keep adventuring. Congratulations."
Entrée Room
Presenter – Emma Brennand, Film Maker
"The expedition challenges that you have all faced, build you up for future challenges. Be bold, be brave, try anything, take opportunities and learn new skills. Don't be afraid to fail, failure isn't the opposite of success, it's a learning ground."
Queen Anne Room
Presenter – Matt Johnson, TV Presenter
"It is an absolute honour to be here, and a wonderful privilege to be able to celebrate your achievement with you and your families. I have the utmost respect for your hard work, determination and resilience, and you now have an accolade that future employers look for and value on your CV. I implore you that if you did something for an activity during your programme that gave you a sense of achievement or made you feel wonderful inside, keep doing it! Don't lose that feeling; keep volunteering and keep giving back to the community as that will aid your mental health exponentially."
Picture Gallery
Presenter – Nikki Fox, Disability News Correspondent and Watchdog Presenter
"Well done, you should be very proud of your achievements. With all the distractions in modern life, to stick at something like The DofE is a massive achievement."