Gold Award Presentation at St James's Palace Tuesday 4 December 2018
530 young people collected their Gold Award Certificates on Tuesday 4 December at St James's Palace in the presence of HRH The Earl of Wessex.
Morning Presentation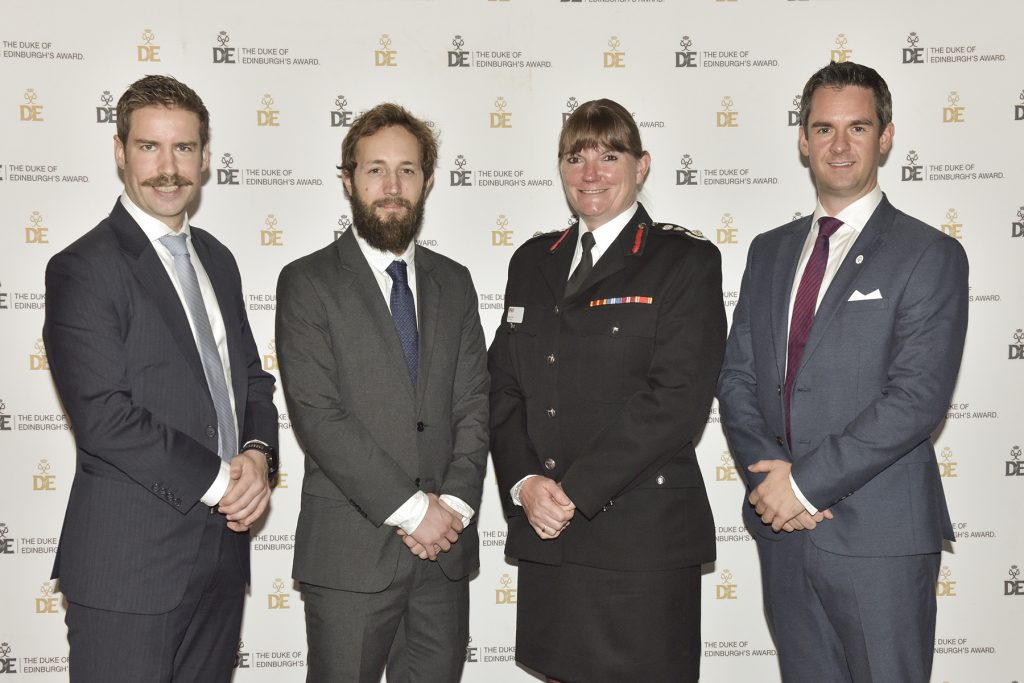 Guest Presenters left to right:
Robert McArthur, Leopold van Lynden, Dany Cotton QFSM, Major David Love
Throne Room
Presenter – Leopold van Lynden and Mr Robert McArthur, Ambassadors, The Scout Association
"The various skills you have learnt are invaluable. There is always going to be moments where you think you can't carry on. Keep challenging yourself to continue to broaden your horizons."
Entrée Room
Presenter – Major David Love, Adventurer, Commissioned Officer HM Forces (Army)
"Massive congratulations – what a journey you have been on to get here today. Achieving your Gold DofE Award is not the end of a process, it's just the start".
Queen Anne Room
Presenter – Major David Love, Adventurer, Commissioned Officer HM Forces (Army)
"Ordinary people can achieve extraordinary things. We are far more capable than we think we are – don't let other people set your boundaries."
Picture Gallery
Presenter – Dany Cotton QFSM, London Fire Commissioner
"I'm delighted and very honoured to present your DofE Gold certificates, you should be immensely proud. What I see in front of me is a group of fantastic, inspirational, committed and passionate young people. It's an amazing achievement and never forget the hard work and determination that you've put in to get where are you today."
Afternoon Presentation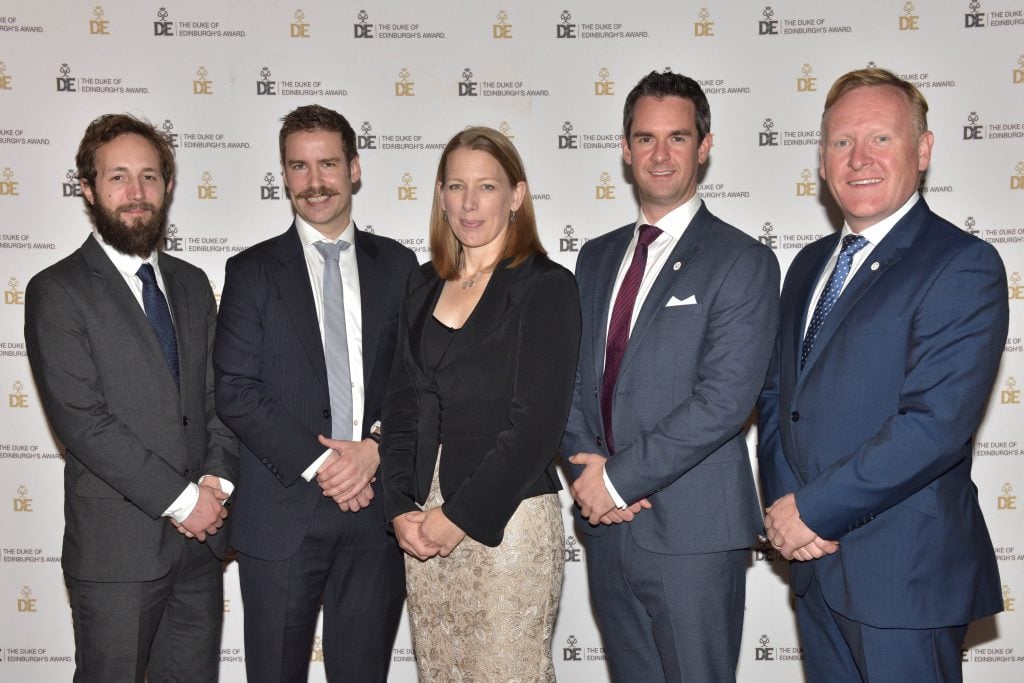 Guest Presenters left to right:
Robert McArthur, Leopold van Lynden, Jo Bradshaw, Major David Love, John Maguire
Throne Room
Presenter – Leopold van Lynden and Mr Robert McArthur, Ambassadors, The Scout Association
"The various skills you have learnt are invaluable. There is always going to be moments where you think you can't carry on. Keep Challenging yourself to continue to broaden your horizons."
Entrée Room
Presenter – Major David Love, Adventurer, Commissioned Officer HM Forces (Army)
"I started where you are and six months later, six months after being sat where you are now, I climbed Mont Blanc solo. This is because the DofE made me feel invincible."
Queen Anne Room
Presenter – John Maguire, BBC News Reporter
"I'm privileged and honoured to be here today, and I remember standing in your position 30 years ago and receiving my Award at St James's Palace. It's the sense of self-reliance you've gained doing your DofE that is so important going forward; DofE has developed your skills, your sense of empathy and your resilience. You've now got the self-confidence to take on life's challenges and overcome adversity, keep pushing yourself out of your comfort zone. Congratulations to you all!"
Picture Gallery
Presenter – Jo Bradshaw, Expedition Leader and Outdoor Instructor
"Life is like a camera. Focus on what's important, capture the good times, develop from the negatives and if things don't work out, take another shot."