Businesses believe in you
Take a look through this fantastic range of organisations below who are all great supporters of the DofE Charity and want to support DofE Award holders like you.
The DofE is calling for more employers to recognise and value the skills and attributes DofE Award holders like you bring to the workplace. Click here to find out who has already signed up.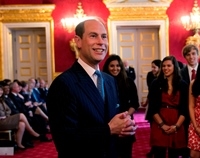 "From its inception, The Duke of Edinburgh's Award has helped young people to make the often difficult transition to young adults as well as the transition from education to work. The LifeZone is yet another way in which the DofE is trying to help with this transition and I want to thank those employers who support this initiative, for helping to mentor and open up new opportunities for you." – HRH The Earl of Wessex, Gold Award holder