A day in the life of some of our team
Hear from some of our fantastic staff members below on what their various roles involve. Some also describe how their DofE has helped them in their working life.
Emma Palmer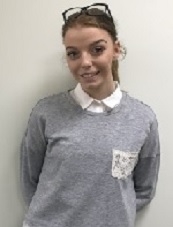 Role: Birmingham and Solihull Mental Health Contract
"I am lucky enough to be on an apprenticeship whereby I spend three months in each department on the contract. I am currently based in Finance but will be moving into our Soft Services department next month. I have also spent three months on the Helpdesk assisting with customer queries.
I don't have a specific role within each department however I use this time to learn as much as possible so I develop an understanding of how the departments work together to support the trust. My current goal is to be a Facilities Manager however I would like to move into higher roles in the future. The experience I gain during my rotations will put me in good stead to understand all aspects of the business. I am the CIG/CEL Lead for my contract so I am involved in those initiatives to understand how to better the contract and to determine where we aren't doing so well. It also helps other contracts to give them ideas and to see what they do well and where they can improve."
---
Emily Davies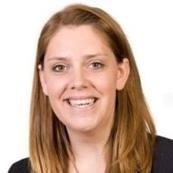 Role: Head of Social Impact
Start date: September 2007
Day-to-day responsibilities:
All sorts – it changes every day. I work on a range of projects that help Amey, our customers and wider stakeholders to understand their environmental and social impact, before working with them to develop and improve it.
Top tip:
My top tip for any career, but in particular for one in the environment and sustainability sector, is to be positive, lead by example and never stop learning. And, of course, have fun.
What makes the DofE and Amey partnership so special:
Testament to a great partnership is one that lasts – and this one has. Amey has now been working with the DofE for 15 years. It's great to play a role in a partnership that continues to grow, continues to adapt to changing priorities and, most importantly, continues to make a difference.
Most adventurous challenge:
I'm a huge fan of all things mountains – hiking up them, skiing down them or flying off them. This July I hiked up Mount Elbrus in Russia – the highest peak in continental Europe.