Inspiration from some of our staff Award holders
Amey apprentices are given the opportunity to do the DofE Gold Business Award, but we also have several employees who did their Award at various levels before they joined us. Here are a few of their stories.
Rebecca Henley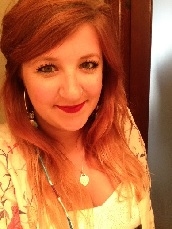 Role: HR Advisor
Start date: May 2016
Day-to-day responsibilities: Recruitment for Highways and Environmental positions, and looking after our social media channels.
DofE level achieved: Gold Award
How has your DofE experience helped you?
Doing my DofE gave me the determination to go out and achieve things by knowing how highly regarded achieving a Gold Award is. It has helped me secure jobs and build my confidence while at school. It has made me more resilient and become a better, stronger person. I've come out of my shell and grown even closer to my friends – luckily I did all three Awards with a close group of friends and we're still friends now over 10 years later.
Favourite DofE memories:
My bag falling in the river! At the time it was horrible, but looking back it's the main thing that sticks out of all the expeditions as we all pulled together – making us stronger friends.
On the first afternoon of my Gold expedition, my bag fell down a ravine into a river. I ended up with no clothes, food or a sleeping bag for the rest of the expedition as everything was soaking wet. The Leaders took all my stuff and kept it in the mini van to try and dry them out. However, it was a very difficult situation as I had nothing – luckily my team were amazing and gave me their clothes and food until mine were dry a few days later.
Also eating super noodles twice a day.
---
Anton George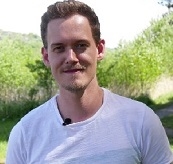 Role: Former apprentice, now HR Adviser for Emerging Talent
Start date: 2015
DofE level achieved and date: Gold Award on 12 November 2013
Day-to-day role and responsibilities: My main responsibility is the management of the DofE Gold Business Award Programme. I arrange expeditions and residential team building events, as well as providing support to both the Apprenticeship and Graduate Programmes. Furthermore, I support apprentices to complete their eDofE portfolios in order to achieve their Gold Awards.
Top tips:
One hint and tip I would share is that you should not be afraid to take opportunities that present themselves. Push yourself outside of your comfort zone and you will see how quickly your career progresses.
How has your DofE experience helped you?
The DofE has given me the confidence to not only present in front of large groups of people, but also in every other aspect of my life. The DofE has helped me to develop useful skills that I can utilise in my current and future roles. The biggest benefit I got from the DofE is the invaluable skill of networking, which has helped me progress my career.
Favourite DofE memory:
We had reached the campsite after a long, hard days walk and set up camp. After our showers I got a tennis ball out of my bag and started a game of catch. Dale came back from the showers in his new, clean Manchester City football shirt and joined in. After a few minutes of catch, Holly caught the ball and threw it in Dale's direction. As the ball sailed towards Dale, he realised it was over thrown and so backtracked to make the catch. He proceeded to trip over a tent and fall in the mud. The whole camp was in stitches.
---
Simran Sohal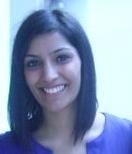 Role:Management Graduate
Start date:November 2012
DofE levels achieved: Bronze, Silver and Gold (achieved in July 2013)
Day to day role and responsibilities and hints and tips to share:
I am responsible for Facilities Management across seven British Transport Police sites in and around London – equating to £2.6m per annum. This encompasses the management of a team who deliver projects, cleaning and reactive maintenance, as well as planned preventative maintenance. My role has changed frequently whilst working for Amey as I've had opportunity to try various roles – from operational, commercial and procurement to business development. This has given me exposure to not only the wider business, but also to the lead contact for the client within my area of the business. I always explain to people that I am more interested in attitude than people's experience or qualifications – being able to understand what drives them personally. In business, you can always train people up but it's unlikely that you can change people's attitudes. Stay positive, work hard and don't be afraid to challenge yourself and grasp opportunities out of your comfort zone – that's where you'll learn the most.
How has your DofE experience helped you?
The best lesson I learnt through the DofE was to embrace challenging situations. We all come across obstacles and barriers, and it is how we deal with them that define us. Issues always arise regardless of what role or industry we work in – seek to rectify the issue going forward to prevent it happening again, fix the root cause and look back only for lessons learnt. Doing the DofE has really helped me to focus on a challenge and has proven to me that with a bit of determination you can achieve what you want and problem-solve effectively.
Favourite DofE memory:
Finishing the Gold expedition was certainly the most memorable. It was a huge challenge for me and a tough experience – for the most part mentally as it wasn't the best weather. Completing the expedition was one of the best experiences. Knowing that I had achieved all three Awards was a fantastic feeling – especially going home to have a shower and sleep.
My Gold DofE was a great experience, developing life skills which I am able to implement in and out of work.
Ashley Moffatt, Gold Award holder