A day in the life
Here, you'll meet some of our staff including some who are currently doing their Gold DofE whilst working with us. We'll be keeping you updated regularly with new members of the team and how they're progressing with the mission!
Our team consists of individuals from all areas of the business from Marketing, Engagement, Commercial, Purchasing, Call Centre and Operations so there'll be a wide range of experts to get to know!
Chris Havard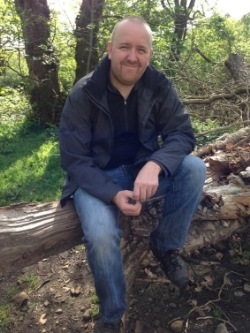 Role: Learning and Development Co-ordinator
It's my role to manage the development of young people within our organisation. We work hard to get the very best out of our talented teams, and ensure that no matter which way they'd like to progress, they have the key skills in order to do so!
Managing a great number of our employees through their DofE is a huge passion, as it allows individuals to challenge themselves within new areas that will add value to their personal and professional skillsets.
I also manage the Apprenticeship programmes across the board, for both ao.com and our partner businesses.
Also delivering the first day company inductions I like to know that newcomers to the business are welcomed, brought up to speed with how we function, and are presented with a huge introduction to our vibrant culture!
Working at ao.com, every day is different! New faces, new innovations and new talent make it an exciting time and an even more exciting place to be.
It's a great reward for me to see people develop from the ground roots into managers. From their very first day within the business, we make sure they have everything they need to get them there.
Since we began offering the DofE, we've seen some real light bulb moments from the participants who are making real changes in the workplace, benefiting not only themselves, their colleagues but the business as a whole and our many ao.com customers.
Kelly Price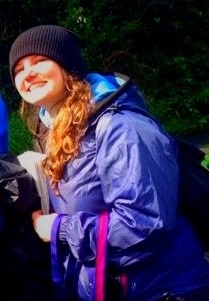 Role: Returns Co-ordinator
I am solely responsible for returning faulty and damaged goods to suppliers. Once a unit has been returned to our warehouse in Crewe, I liaise with suppliers for the units to be returned. I then arrange swift collection dates to create more much needed space in our warehouse.
Often, suppliers may not authorise units to be returned and that's where my investigative skills come in to play! It's my job to resolve any issues as soon as possible so the units are not sat gathering dust in our warehouse. I travel to Crewe once a week to stay close to the warehouse team, and arrange for engineers to inspect units if required before they're returned. This helps contribute to our first class customer service.
ao.com is a fantastic company to work for and the opportunities are endless. In my four and half years here, I have completed 2 NVQ courses and I am in the process of completing my Gold Duke of Edinburgh's Award. I am constantly learning and developing as a person and I couldn't imagine working anywhere else.
My DofE experience has been an amazing opportunity for me. It has completely taken me out of my comfort zone and I have loved every minute of it. I have experienced so many different things which I may never have done had it not been for the DofE.
We work hard to ensure that no matter which way our people would like to progress, they have the key skills to get them there.
Chris Harvard - Learning and Development Co-ordinator
I am constantly learning and developing as a person and I couldn't imagine working anywhere else.
Kelly Price - Returns Co-ordinator