Inspiration from our staff Award holders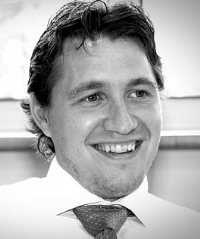 Kevin Monk
Role:
Group Director of Strategy
Start date:
November 2004
DofE level achieved and date:
Bronze – 1997
Kev's day to day role involves helping to set and define the strategic direction of the business.
Kev's vision outlined a bigger picture for the AO team, bringing together solid communication, sleek strategy and innovative concepts to position us as not only the 4th best, but the most happy place to work in the UK.
He received his Bronze Duke of Edinburgh's Award in 1997.
Kev says the experience taught him how to actively participate in group activities and strengthened his teamworking skills.
"Working together as a team can accomplish a lot more than a group of individuals."
Kev's favourite DofE memory is camping in Garstang. He says having to navigate the footpath to the campsite as a team with no adult supervision was a challenging yet empowering experience.