Careers at Balfour Beatty
Read below to find out more about the different career routes available at Balfour Beatty…
School leaver work experience
We offer work experience opportunities, ranging from insight days, to one to two weeks work experience to support your school studies.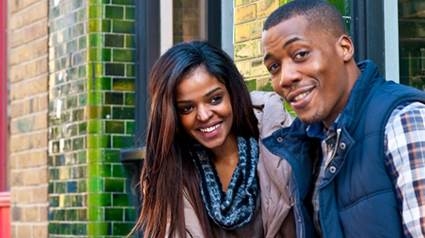 Typically we offer work experience in the following areas:
* Building Services Engineering
* Civil Engineering
* Construction Management
* Electrical Engineering
* Mechanical Engineering
* Quantity Surveying
* Business functions – IT, HR, Marketing, Finance and General Management.
Chantelle Treves – Group Communications work experience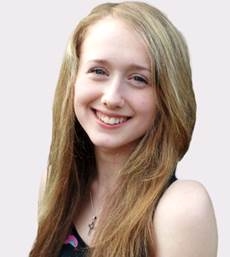 I was given the opportunity to help Group Communications with their daily jobs and preview IT support and Graphic Design roles. My tasks included sorting and uploading business projects onto the compamy intranet; writing a case study for Global Head of Sustainability and Innovation; observing high-level meetings; attending a media function at Ilford's Tunnelling and Underground Construction Academy; producing drafts and ideas for new internal email designs and proof-reading documents.
I was given the opportunity to learn about the different roles within a large organisation which gave me more of an insight before applying for university.The highlight was working with some amazing people – everyone was helpful, kind and hard-working – who were generous in giving me the opportunity to get involved in a variety of tasks.
My top tips for finding a career and getting a job would be:
* Have confidence.
* Don't be afraid to ask if you have any questions.
* Make sure you do your research – it always helps."
Apprenticeships & Trainees
Our apprenticeship programmes are mainly in civil engineering, environmental and business disciplines and we are proud to say that we offer all three levels of apprenticeships.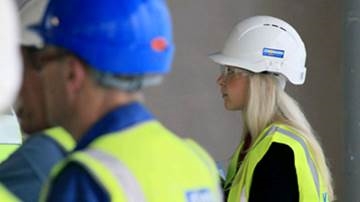 In the UK we recruit over 100 apprentices each year, adding to the 450 currently under training. Joining one of our apprenticeship schemes means you can continue to learn while earning a salary – you work, learn and earn. Our apprenticeship programmes are mainly in civil engineering, environmental and business disciplines.
Thomas Hyland – Electrical Apprentice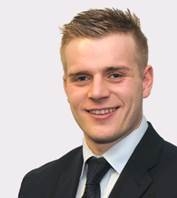 "I learnt a great deal from my apprenticeship and it allowed me to gain a detailed understanding of how the industry is structured. I didn't realise the amount of planning, time and effort that goes into each and every project Balfour Beatty undertakes.
I have had many fantastic opportunities. I was given the chance to go on an apprentice exchange programme to Australia, and Balfour Beatty supported me throughout the exchange.
My top tips for finding a career and getting a job would be:
* Work hard, it really will pay off! Balfour Beatty is excellent at recognising and developing the talent within the business and by putting in the effort and going that extra mile you will be rewarded!
* Make sure you find the right position that bests suits you. Find a role that you believe you will be good at and one which you will enjoy – I love my job which makes it easy to go that extra mile."
Student placements
Whether you may still be undecided on a long term career path, or simply want to gain work related experience during a vacation, we have an option to suit you through summer or year long placements. Choosing a career is difficult which is why we offer the opportunity to 'try before you buy'.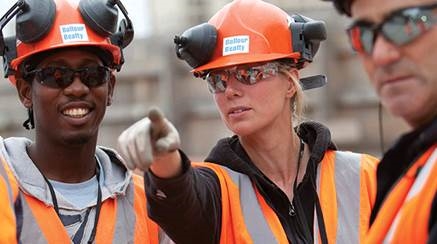 Lauren Harries – undertook two placements and is now on the Graduate Technical Scheme at Balfour Beatty Rail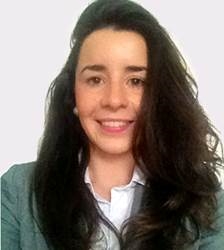 "Having the support of Balfour Beatty whilst studying at university definitely helped to bridge the gap between academic learning and on-site experience. Throughout my placements with Balfour Beatty Rail I have been exposed to several different projects and departments, in numerous locations.
My top tips for finding a career and getting a job would be:
* Do your research and make sure the company is right for you.
* Try and gain relevant experience – at Balfour Beatty no two days are the same, there is a wide variety of work and each day presents different tasks and challenges.
* Be yourself in your application – Balfour Beatty employ people who are enthusiastic, confident and interested in embarking on an exciting and rewarding career. Make it specific to the company by focussing on your unique and relevant qualities."
Graduate
Our broad range of opportunities give our graduates the ideal foundation to start an exciting career, whilst also receiving great professional development.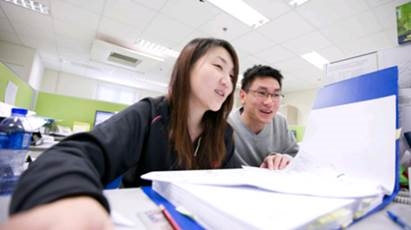 Technical Graduate Scheme: focuses on a breadth of capabilities and depth of technical expertise in such areas as Building/Construction Management, Engineering (Civil, Electrical, Mechanical, Building Services), Quantity Surveying / Commercial Management, Health & Safety, Transport Planning and Environmental.
Business Graduate Scheme: offers a breadth of general management and support function expertise in areas such as HR, IT, Marketing, General Management and Finance.
Jo Beswetherick – Graduate Business Manager, Balfour Beatty Investments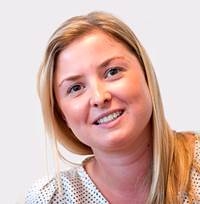 Jo joined Balfour Beatty Investments after completing a MEng in Civil Engineering and Architecture.
"I am part way through the Graduate Business Scheme within Balfour Beatty Investments. I spent my first placement working with the Connect Roads team based at the M1-A1 in York. I then spent four months working in Australia before moving to our Manchester office working within the Social Infrastructure team on the Aberystwyth student accommodation bid.
I decided to apply for the Graduate Business Scheme because I wanted to use the knowledge learnt during my studies in a more practical way and on real life projects. I love working for Balfour Beatty as I feel the teams really care about my career. I love the variety and challenges that the scheme has given me. I get to travel around the UK and every week is different.
My top tips for finding a career and getting a job would be:
* Be prepared – the selection process tests your ability as well as your match with the business. Make sure you prepare good examples, including any experiences like DofE, to demonstrate your knowledge of the business and how you would become a valued member of the team.
* Test the company – take time throughout the application process to make sure it's the right company for you too!
* Step outside your comfort zone – just because you studied a subject a university doesn't mean that you can't change direction."