Bernard Matthews
Bernard Matthews have been supporting The Duke of Edinburgh's Award Charity since 1992.
Inside Bernard Matthews
Number of employees: 2,200
Site locations: Norfolk, Suffolk and Lincolnshire
Areas of operation: Farming and food production
Job roles: Finance, IT, marketing, sales, product development, human resources, procurement, manufacturing, engineering, farming, animal welfare, agricultural research, technical and quality assurance, corporate and legal resources, transport and logistics
Our pledge to DofE Award holders
We believe The Duke of Edinburgh's Award makes young people more employable and better prepares them for work.
We believe the DofE develops young people's leadership, problem-solving, self-management and teamworking skills – attributes essential to the future of UK business.
We look favourably on young recruits with DofE Awards in our recruitment process.
Small Beginnings to Big Brand!
In the 1950s, Bernard Matthews, with just 20 turkey eggs, and great entrepreneurial spirit, formed the beginnings of what was to become a great British brand. The business is now the UK's largest turkey producer, one of East Anglia's largest employers, and its cooked, fresh and frozen turkey products, enjoyed by nearly half the homes in the UK.
We are farmers at heart and proud of our British farming heritage, rearing over 7 million turkeys every year, both indoor and free range, all of which are fed on food containing locally grown wheat. We own the whole supply chain from 'Farm to Fork', which ensures we provide the highest quality, tastiest turkey products we can, along with the very best in service and support to our customers.
In order to continue to be a successful company, we have to continually evolve and change with the market to meet new demands and shifts in eating and lifestyle trends. This means doing a lot of listening and research, so that we can give our consumers products that they will enjoy!
It's the people that make it happen!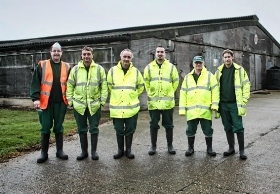 People are what make our business – over 2,000 of them.
From turkey farmers to product development chefs, every stage of the process is managed by skilled individuals, proud to work with turkeys. After all, we are 'The Turkey People'!
We're passionate about 'getting it right' and working together as a team. We have a clear vision to get the UK enjoying British turkey, all year round ( not just at Christmas! ), with simple values, including Pride, Agility and Trust, all key attributes to deliver only the best.
We're also enormously proud of our staff, many of whom have worked for us for over 25 years, showing just how dedicated and loyal a team we create.
Supporting Our Community
At Bernard Matthews, we believe we have an important role to play in preserving and protecting the environment and supporting a sustainable future. As well as supporting local farmers, we aim to generate 100% of our energy sustainably, by 2016. We are proud to say, we well on the way to achieving this, through initiatives such as wind turbines and solar farms.
We're also keen to give back to our local community, inspiring and educating young people and the wider community about turkey, farming and food.

The Bernard Matthews Youth Awards, recognises and rewards the outstanding talent that exists in the young people of Norfolk and Suffolk, and in conjunction with the Norfolk Community Foundation, we donate money to community and voluntary groups across our region.
We continue to support, as we have for over 20 years, the great work achieved by The Duke of Edinburgh's Award.

The Bernard Matthews Youth Awards
For more information visit – www.bernardmatthews.com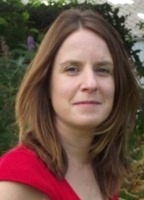 Bernard Matthews has enabled me to not only develop a career in my chosen field of Marketing but due to the diverse range of experts I engage with, from farmers to chefs, it's amazing what I have learnt about other disciplines and how it has helped build my confidence and communication skills.
Lorna Cousins, Marketing Controller – Communications