Inspiration from some of our staff Award holders
Jan Lynegar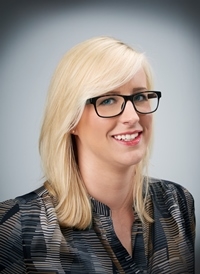 Role: HR Business Partner
DofE Award level: Gold Award holder
Day to day role and responsibilities:
I work as a Human Resources Business Partner for DFS. My role is people-centric and involves supporting managers with all aspects of people management from recruitment, reward and recognition, training and development and employee relations.
How has your DofE experience helped you?
Achieving my Bronze, Silver and Gold Awards gave me the opportunity to become more aware of my strengths and how to develop them. It taught me about the importance of effective communication and teamwork, demonstrating what can be achieved when people work together successfully. It gives you a platform to learn and progress skills that are instrumental in everyday working life.
Favourite DofE memory:
Completing the Nijmegen marches in Holland as a practice walk for my Gold programme. The 100 miles over four days was a real challenge both physically and mentally but the atmosphere and experience as a whole was incredible. The sense of achievement when we finished as a team was second to none.