FedEx Express
FedEx Express is one of the largest courier companies in the world, connecting people and possibilities through our worldwide portfolio of shipping, transportation, e-commerce and business services.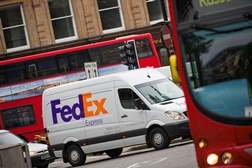 We provide a range of delivery options, helping businesses reach their full potential, explore international opportunities and go global.
We know that our people are the foundation of our success — and the key to our future. That's why we're proud to be consistently recognised as both a great place to work and one of the world's most respected companies.
It's also why we empower our team members to develop innovative solutions and deliver positive change. With the goal of strengthening more than 200 global communities by 2020, we are investing $200 million to create opportunities for people around the world.
Our pledge to DofE Award holders
1. We believe The Duke of Edinburgh's Award makes young people more employable and better prepares them for work.
2. We believe the DofE develops young people's leadership, problem-solving, self-management and teamworking skills – attributes essential to the future of UK business.
3. We look favourably on young recruits with DofE Awards in our recruitment process.
Inside FedEx Express
FedEx Express is the world's largest express transportation company, providing world class nationwide delivery to over 1,500 towns and cities in the UK, and fast and reliable service to more than 220 countries and territories globally.
FedEx Express strives to deliver exceptional customer experience and believes its 5,000 team members in the UK are vital to that process.
Did you know? FedEx Express' main international hub at Stansted Airport sorts an average of 7,000 pieces an hour, with its domestic hub, based in Stoke-on-Trent, sorts a whopping 28,000 pieces an hour.
---
Useful links:
Facebook: https://www.facebook.com
Twitter: https://twitter.com/FedExEurope
Careers: http://www.fedex.com/gb/careers/
Working for a company that gives back to the community and values its employees are just a few reasons why I am proud to work for FedEx Express.
Samantha Ingarfield, marketing specialist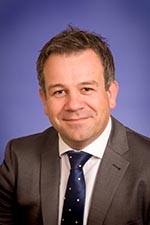 At FedEx Express, our people are at the heart of everything we do and we are committed to providing development opportunities across all levels of the business.
David Poole, Managing Director sales, UK South