Halfords
Inside Halfords
Number of employees:11,000+
Locations (of offices):Headquarters in Redditch and over 400 stores across UK and Republic of Ireland
Areas of operation:Retail and Autocentres. Supporting drivers of every car; inspiring cyclists of every age; equipping families for their leisure time.
Our pledge to DofE Award holders
1. We believe The Duke of Edinburgh's Award makes young people more employable and better prepares them for work.
2. We believe the DofE develops young people's leadership, problem-solving, self-management and teamworking skills – attributes essential to the future of UK business.
3. We look favourably on young recruits with DofE Awards in our recruitment process.
Welcome to Halfords
There's more to Halfords than most people imagine. We're the leading retailer for leisure and car products. We've got over 460 stores nationwide. And we've got an online store that let's us reach even more people. Now that's really helpful. And helpfulness is the thing that runs right through our business. In fact, it's central to everything we do.
Our business falls into two main areas: Retail and Car Servicing.
Retail includes everything from car maintenance and accessories to bicycles, camping and leisure equipment, and a great fitting service.
Autocentres are where we offer car servicing, repair, tyre and MOT services to our retail and fleet clients throughout the UK.
However, we are not just about garages, we also have roles in the support centre, for example – IT, HR, Marketing. We also have an award winning apprentice scheme!
On the pages that follow, we've shared more stories and videos from people who work for us, and more ideas to give you some careers inspiration too.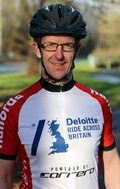 "We're looking for people to join Halfords who have got a real passion for customer service. It's important that they're helpful, it's important that they're inspirational, it's important that they earn trust and "think customer". We're also looking for people who really love retail, because that's how they'll be able to make a difference at Halfords."
You've got a great story to tell if you work at Halfords because you're helping to provide solutions for people. You can help people live their life on the move. We have our values, which are - aim to win, "think customer", earn trust, inspire others, and work as a team. We're trying to inspire people to do their best on a daily basis, and also inspire customers with the products we offer on our shelves.
Jonathan Crookall - People Director, Halfords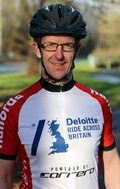 Halfords put a lot of trust in young people. They invest a lot of money, a lot of time, and a lot of faith.
Jonty, Bikehut Sales Manager