A day in the life
Our people are our biggest success story. Meet the people behind the name.
Chloe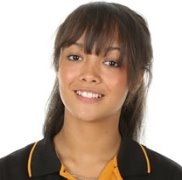 Role:Sales Advisor, Retail
"I was looking for a job that would offer more than a normal retail role and I've found it here. I have had lots of training and the team are really helpful. In fact it's the team that makes a big difference as they come from such diverse backgrounds that they all bring different skills and ideas.
I am responsible for a section and I make sure that it is fully stocked and ready, whilst looking after the customers coming in. If I have spare time, I tend to learn more about the products as we have so many and new ones come in all the time. I find it really interesting and I like learning about new things and developing different skills. I'm sure knowing how to fit wiper blades will come in useful one day.
I'm hoping to stay with Halfords as I continue through my studies and I know some people have started this way and joined the graduate scheme, so you never know what the future may hold."
Matt Davies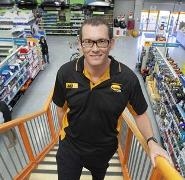 Role: CEO for Halfords
We hear the phrase 'CEO' or 'Chief Executive Officer' a lot. What is your job really all about?
My role as Halfords CEO is about setting a clear overall strategy and direction that a team of very talented people challenge, jointly finesse, and then deliver. It's about making sure that strong values of how we want to do business are at the core of how we operate and guide our day-to-day decision making. Ultimately as CEO I have to make sure that lots of talented people blend to form a powerful and winning team and to sense and feel when that team needs changing, or the way we are playing adapting.
Tell us about your very first job. What did you learn, and how do use that knowledge today?
My first job was working for my friend's father on Stockport market selling shoes. I learnt that hard work and grit is supreme. You start the day by putting your stand together, you sell relentlessly and then when you are exhausted at the end you have to pack everything up. I really learnt how important banter, establishing personal empathy and humour is to making a sale. Ultimately people do business with people they like.