Lloyds Banking Group
Lloyds Banking Group is a Supporting Partner of The Duke of Edinburgh's Award Charity and offers their employees the opportunity to do their Gold DofE programme.
Inside Lloyds Banking Group
Number of employees: 90,000+
Locations (of offices):
Across the UK with some global presence
Areas of operation: Banking, Commercial Banking, Insurance, Wealth & International Banking
Job opportunities available in: A whole range of opportunities are available with the Group. These range from customer facing roles in retail and commercial banking, product development roles or specialist roles such as in Digital, HR, Audit and Finance
Our pledge to DofE Award holders
1. We believe The Duke of Edinburgh's Award makes young people more employable and better prepares them for work.
2. We believe the DofE develops young people's leadership, problem-solving, self-management and teamworking skills – attributes essential to the future of UK business.
3. We look favourably on young recruits with DofE Awards in our recruitment process.
Welcome to Lloyds Banking Group
We are a financial services group with more than 25 million customers in the UK, and a foothold in every community.
We are familiar on almost every high street and among more than a million businesses through our strong heritage of Lloyds TSB, Halifax, Bank of Scotland, Scottish Widows, and other brands.
Our vision is to be the best bank for customers and through doing this to help Britain prosper. We want to make a positive contribution to communities in which we operate, every day and in every way we can. And that starts here, right at the heart of our organisation. It starts with our people, who contribute to everything we do.
And it starts with you.
Our colleagues help us to deliver our mission – to help families, businesses and communities prosper. Read on, and learn more about what it's like to work for an organisation like ours. An organisation with a wealth of history, diverse brands and business areas, and a very exciting future as we strive to be the best bank for customers. With that kind of scale and scope, we can offer you all the opportunities and support that you need to be your best too.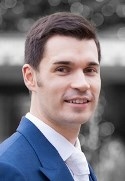 I've had a number of opportunities to develop both within and outside my role, this has ranged from attending leadership courses to entering team-based adventure racing competitions.
Oliver Walsh, General Management - Consumer Finance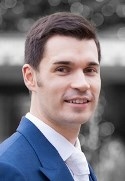 I'd been with Lloyds Banking Group since 2004, working in a branch. I was attracted by the good reputation of the bank - it was known as a good employer in my area - and I was enjoying it, but I'd always wanted to work in IT. So when the chance arose to join Group IT on the Apprenticeship Programme, it was a great opportunity to be able to move into an area of interest and continue working for the bank.
Craig Milligan Operations Analyst - Group IT Service Delivery Joined LBG apprenticeship scheme in November 2007