Why the DofE is important to us
Anthony Doolan – General Insurance – Direct Contact Centre, Leeds and DofE Assessor
Anthony has developed his DofE qualifications further by completing a Basic Expedition Leadership qualification which included a National Navigation Award and first aid qualification. He is now working on becoming a Walking Group Leader and gaining his Archery Leadership qualification.
"As a DofE Supervisor and Assessor, I have had the privilege of helping lots of young people to achieve their Duke of Edinburgh's Awards. The DofE teaches many key qualities that are extremely desirable to Lloyds Banking Group and any potential employer."
"Gaining these qualifications helped my job application with Lloyds Banking Group and demonstrated that I live and breathe what the bank stands for – Putting people first, keeping things simple and helping to make a difference."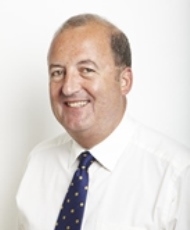 Lloyds Banking Group as an organisation really believes in talent. I have personally found that the DofE develops core skills in communication, teamworking, problem-solving, planning and leadership.
The DofE also encourages and develops self-belief, motivation, determination and how to overcome difficult situations with innovative thinking – all of which are key skills Lloyds Banking Group looks for when recruiting.
Stephen Smith - HR Director, Lloyds Banking Group