Advice and tips for DofE participants and Award holders
We know it can be a challenge finding the right job for you. So we want to make it easier for you.
Read on for our best tips and tricks to find out how to apply for Royal Mail – if you think we're the company for you.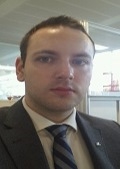 John Philips
"I am a 2012 Commercial Graduate in Royal Mail. I am currently in a HR placement working on building and managing Executive Development Programmes for Managers."
What was your interview with Royal Mail like?
My interview with Royal Mail was comprehensive but relaxed. You knew you were being interviewed and probed for information but the interviewer actually made the process feel more like a chat rather than an interrogation and I actually felt pretty comfortable throughout (as comfortable as I could be in an interview!).
What would you have done differently, if anything?
In hindsight, I probably would have done more thorough pre-reading on the company before going in to the interview. Whilst I had read up on Royal Mail when I decided that I want to join, I could have read more of Royal Mail in the news to give me a more current perspective of the business. I also probably wouldn't have told my interviewer that I wanted to own a dog within five years!
The most important thing to prepare for an interview?
I think the most important thing is to research the company beforehand as there is an expectation that you will at least partially understand the company and the challenges it faces.
What tips would you give somebody thinking about joining?
Just be prepared to work hard, it's a huge opportunity to work in a massive business that is going through a lot of change. It's a basic case of what you put in you get out – there's a huge amount you can get from the business but you have to be enthusiastic and engage with the company very early on.

Royal Mail tips for your CV and application
Remember that your CV has to represent the best you have to offer. A good CV is one of your most valuable assets and it should interest the reader enough to make them want to meet you.
As well handing your CV over to potential employers, recruitment consultants and contacts you can also use your CV to remind you of your skills and experience (most importantly the skills you have learnt through your DofE programme!) and to help you with application forms and as a prompt at interviews too.
We recommend you start by thinking about the following points:
Think about yourself
Where are you at the moment?
Where do you want to go?
What type of role do you want to do?
What skills, knowledge and experience do you have? You will have developed lots of the key skills employers are looking for through your DofE.
Make sure with your application form that it works to your advantage by saying how and why your skills and experience are relevant to the vacancy.
Allow yourself plenty of time to complete the form and think carefully about what you're putting in. You can use your CV to help you too.
Remember that covering letters are needed at every stage of the application process and provide another chance for you to present yourself in a positive light.
When writing your covering letter try thinking of it in three parts:
Attention grabbing introduction
The key message
A strong conclusion.
Keep it short and simple, always write to a named person and keep a copy of the letter for your own records.
Good luck!