Careers at Royal Mail
Read below about the great range of opportunities available at Royal Mail…
Apprenticeship schemes
We offer apprenticeship schemes in the following three areas…
Advanced Engineering
At our mail centres and offices up and down the country, we sort, on average, 58 million items each day. Getting each one of those items where it needs to be uses some amazing technology.
To maintain and develop that technology we have a large and dedicated team of engineers.
Vehicle technicians
Some 45,000 vehicles make our fleet one of the largest in the UK. They travel huge distances each year, coping with all kinds of traffic and weather conditions along the way.Keeping them moving requires a crew of specialist maintenance engineers.
Project managers
As part of a multi-billion pound transformation programme, every process we're involved in – collecting, sorting, transporting and delivering mail – is changing.
To drive these changes, we'll be more reliant than ever on quality project management, and with the skills that you have developed through your DofE you could be just who we're looking for.
Graduates – Logistics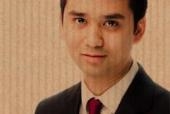 We are logistics. It's at the heart of what we do. Our network spans three rail hubs, nine major warehouses, 38 vehicle operating centres, operations at nine airports plus our huge fleet of vehicles. We operate three individual networks on behalf of Royal Mail Group: Standard Traffic Letter (STL) Network, Bulk Letter Network (Mail Sort) and Parcel Force Network.
Graduates – Operations
Put simply, Operations keeps the mail moving – 58 million items 6 days a week. Behind our army of drivers, sorters and postal delivery workers there's a team of decision-makers and motivators who set the strategy, maintain our 39,000 strong fleet of vehicles and see that our teams and our technology keep pace with the world's best.
Each of our graduate programmes are structured to equip you to be a future leader in our radically changing business. There are two distinct routes.
For graduates who really want to roll their sleeves up and get stuck in, there's our Operations, Logistics, Central Operations, Engineering and International programmes. Here you'll learn on the job in one of our mail centres or distribution hubs nationwide – anywhere from Glasgow in the north to Exeter in the south.
Graduates – Central operations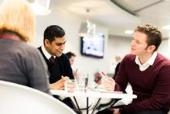 During the 18-month programme graduates rotate between placements to provide you with the opportunity to broaden your knowledge of our Central Operations business areas designed to unlock your leadership potential. For example, opportunities exist in Programme Management Office support and Strategic Design, with exposure to the full Programme Management Office function. You'll gain valuable insight into the complete lifecycle of a project, from concept and design, to business case, full deployment and Post Implementation Review.
Graduates – Engineering
As a graduate Engineer, your mission will be clear. Improve our competitive advantage through cutting-edge technology. Our engineering teams cover all sorts of systems and assets.
It's high-speed, large-scale and varies between automated and manual equipment. Mechanical hardware, software, controls, logic and technical architectural frameworks – you'll help bring them all together as one integrated, system wide solution.
Graduates – Commercial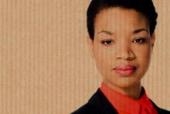 Thinking and working more commercially is at the heart of Royal Mail's strategy to grow our business and our aim to be the UK's best delivery and marketing mail business.
Our Commercial function includes Digital, Media, Data Services, Sales, Marketing, International, Fulfilment & Parcels Strategy, Customer Experience and ParcelForce Worldwide.
We handle seven million customer interactions every year. We deliver marketing mail campaigns for some of the UK's biggest brands. There's so much scope – it's an ideal place for enterprising ambitious graduates to begin a career.
Graduates – Finance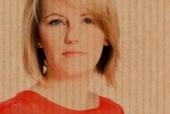 Our multi-disciplinary Finance team has a key role to play in our commercial future. Our 400-strong team is one of the UK's largest in-house functions. Our work spans Performance Reporting and Business Partnering, Investment Appraisal and Programme Management, Treasury and Taxation as well as Financial Accounting, Forecasting and Planning. There are challenges and change across the board.
Join us here and you'll be part of a trusted business partner that's driving Royal Mail to make the right decisions and maximize our profitability. You'll learn to lead on projects that are key to our transformation programme, turning us into a more competitive business.
Graduates – Human Resources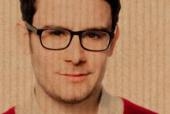 Building a commercial future is a demanding journey with big HR challenges, such as developing our partnership with the unions and making sure that we have the right leadership capability. You can look forward to being involved in key projects, helping us to drive forward positive change, staff engagement and world-class service.
Whether you want to pursue a career as a specialist or a generalist, our HR programme will give you a firm foundation.
For more information on our HR opportunities click here.
Graduates – International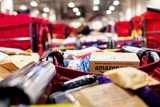 International comprises both International Operations and International Commercial, developing pricing and marketing domestic products that are then processed through our Heathrow International Distribution Centre. The division also includes sorting import mail to UK mail centres through our Airmail Units and International Logistics Centre.
Graduates – Technology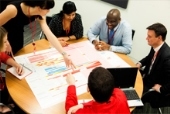 We empower our Technology graduates to be part of commercial change. From an early stage, you'll be helping to achieve real business objectives, building an enviable CV and gaining senior-level contacts; a very firm foundation for your future career.