RSM
RSM have been supporting The Duke of Edinburgh's Award Charity since 2006. Employees across the company are actively involved in supporting the DofE through a series of exciting and energetic team and fundraising events.
Inside RSM
Number of employees: 3,980
Locations (of offices):40 offices in 45 locations
Areas of operation: RSM provides a range of accountancy and business advisory services to assist any size business across a wide range of industry sectors – anything from retail to construction to food manufacturing to automotive.
Job opportunities available in: Across all areas of operation (above).
Our pledge to DofE Award holders
1. RSM is committed to continuing to support the DofE through its fundraising and other activities to help give young people a great start in life.
2. RSM recognises that those with DofE Awards will have had experiences that have required them to develop the type of leadership, problem-solving, self-management and teamworking skills that
we look for in our new recruits and that are essential to the future of UK business.
3. RSM believes the DofE better prepares young people for the world of work, and gives them some fantastic experiences they can draw on at interview to make them stand out from the crowd.
Our people are our success
RSM is an independent firm of chartered accountants and business advisers. We are one of the three principal mid-market accountancy firms and the 7th largest in the UK. We have over 3,500 partners and staff generating a fee income in excess of £300 million.
RSM is a UK firm with offices in 45 towns and cities across the UK. Our culture is one of ambition and progression, whilst focusing on offering clients exceptional services with results that will help them to achieve their goals and objectives.
We believe in the skills the DofE gives young people and if you are interested in our business, whether you might choose to join us in Audit, Accounting and Business Advisory, Corporate Finance, Risk Advisory or Taxation, you'll enjoy a powerful combination of on-the-job learning and structuring training – not to mention an impressive client list to work with.
The result? The financial and commercial the business world demands. We'll also support you, practically and financially, to gain a qualification relevant to your specialism, be that AAT, ACA, ACCA, CA, CTA or IIA.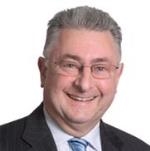 The DofE is a fantastic cause and one we feel strongly about at RSM. It's a challenging time to be a young person in the UK and as a company, we want to throw our weight behind the cause and help young people gain the skills they need to succeed in life and of course, in the workplace.
Martin Rodgers - Chairman, RSM