Take your first step into the world of work
RSM wants you to stand out! We have some great opportunities for young people all across the UK. With that in mind, be sure to know where you want to work and what facility you want to join.
The process
Applying online – this is the only way you can apply.
Screening – to ensure you pass the screening process take time over your application.
Online tests – if successful at screening you will be asked to carry out some numerical and verbal reasoning tests. These have to be completed within seven days.
Assessment Centre – if you have done well enough to be invited to an assessment centre you are so close. The day will involve some testing, group work and presentations and a partner interview.
IT'S YOURS – after you have worked hard at all of the above and passed all aspects, the job is yours!
Here at RSM we have many placements, school leaver and graduate schemes. If you want to work in Tax, Risk Advisory, Audit or Corporate Finance we will have a scheme for you with acclaimed and recognised qualifications to go with it.
RSM offers the right support for our employees at every level, we provide you with what you need to start your career in accountancy and continue it for years to come.
Visit our website for more information.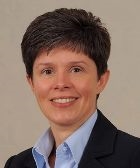 Energy, excitement and enjoyment are all words to describe the experience of the DofE, these are also positive emotions you will experience working at RSM.
Lisa Randall , Partner of Risk Advisory