Inspiration from our staff Award holders
Rebecca Gammon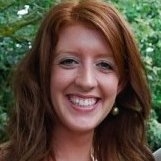 Role: National Recruitment Advisor
DofE level achieved: Bronze, Silver and Gold Award holder
What are your key responsibilities at RSM?
Recruiting for various levels of employees from trainee or admin through to senior manager for the Northern and Scottish offices of a national accountancy firm. This includes candidate attraction, shortlisting CVs, interviewing candidates, testing candidates and getting them ready to start work with us once they are successful in getting the job.
How long have you been employed by RSM?
Seven and a half years.
How do you think your DofE has set you up for work?
It generally helped me to develop skills such as planning, teamwork, and adaptability. I also learnt that whilst we all might have our own individual tasks to complete, we each play a part in the work our team is doing, and so they will be relying upon you to help them achieve their goals.
Communication and listening skills are vital in work, so developing these skills throughout DofE put me in a good position for the future.
What do you enjoy about working for RSM?
It is a large organisation with lots of opportunities, but each office also has that local feel, with friendly team members and approachable senior management. There are always new tasks or projects to take on to help develop you within your role, but a good work life balance is seen as being really important too.
What skills did your DofE teach you?
It helped develop my independence, planning skills, time management and most of all communication and teamwork. I learnt that even when faced with what seemed like impossible problems to solve, if you work together applying each person's strengths, you can overcome it.
I also learnt that it's important to be flexible. Nothing ever turned out exactly as we had planned on our DofE expeditions, but as long as we were prepared to adapt to the situation, we invariably achieved our end goal. Cooking on a camping stove was something that I'd pretty much mastered by the end of Gold too!
What advice would you give your 16 year old self?
Make the most of the opportunities you've been given, as you might not get them again.
What advice can you give current DofE participants?
Just to get stuck in and try your best, in all elements of your programme. Try different things if you can, i.e. for your Skills or Residential sections. It's a fantastic to get involved in the DofE.I did all three levels of Awards and I'm so glad I did, so even if you're not finding it easy, keep at it. Each level was slightly harder than the last, and it was a great sense of achievement to collect my certificate at the end of each year.
What ambitions do you have outside of work?
I would be keen to climb Mount Kilimanjaro, although it seems a popular exercise currently so maybe I should try something a bit different!Travel has always been something that appeals to me; I've been lucky to go to some really interesting countries already but I'd love to see some more and experience different cultures.
What's your favourite DofE memory?
I have lots of great memories from the three years I was doing my DofE, so it's really hard to pick just one! Some of them don't show our map reading skills in the best light, such as when we walked into a different county to the one we expected to arrive in, or our fire safety skills when one of our tents got slightly too close to the camp fire!I think a common good memory was the kindness of those we met along our way during the expeditions. Possibly one that sticks in my mind was when arriving at our campsite for the night in soaking wet walking boots full of water from the river that we'd just had to wade through to get to our destination, we were greeted by the farmer's wife who kindly offered to take our boots into her kitchen to dry them on the AGA. At that moment it was heaven!