Skanska
Skanska
Number of employees: 43,000
Locations: Global office with UK Head Office in Rickmansworth, Hertfordshire
Areas of operations: Constructions
Our pledge to DofE Award holders
1. We believe The Duke of Edinburgh's Award makes young people more employable and better prepares them for work.
2. We believe the DofE develops young people's leadership, problem-solving, self-management and teamworking skills – attributes essential to the future of UK business.
3. We look favourably on young recruits with DofE Awards in our recruitment process.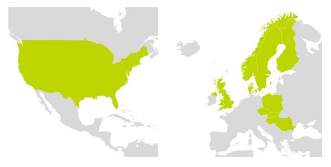 We are Skanska. One of the UK's leading construction contractors, we're an inclusive, responsible business that's helping to build a better society. Known for major projects like the Gherkin and Crossrail, Skanska is building for a better future. Drawing on our Scandinavian heritage, we're green, innovative and progressive. We bring people and technology together, as part of our commitment to making construction a safer and more collaborative industry.
We believe that people are the heart of our business. It's why we place such a strong emphasis on creating the right working culture. One that's based on a collective respect for ethics and principles, where you're encouraged to really make the most of your talents in a supportive and caring environment.
Our school and college leaver programmes give you a great opportunity to gain a recognized academic or vocational qualification from a college or university, while you're employed full-time at Skanska.
Construction is not just a job but a career, where as you will learn new technical and life skills and continue to grow and progress. Skanska brings together people and technology, to leave a positive legacy on communities and for society as a whole.
We have a growing range of opportunities on offer across engineering, operations, commercial, IT, finance and administration. There are lots of inspiring young people at Skanska and the following pages gives you a little more on what their roles involve and will hopefully inspire you in to an amazing industry.