Specsavers
Inside Specsavers
Inside Specsavers
Number of employees: 30,000
Number of locations in the UK: 700
Areas of operation: Retail
Job opportunities available in: Optometry, Audiology, Optical Dispensing, Retail and Support office (Retail support, HR, Finance, Legal, IT etc)
Our pledge to DofE Award holders
1. We believe The Duke of Edinburgh's Award makes young people more employable and better prepares them for work.
2. We believe the DofE develops young people's leadership, problem-solving, self-management and teamworking skills – attributes essential to the future of UK business.
3. We look favourably on young recruits with DofE Awards in our recruitment process.
Welcome to the world of Specsavers
Specsavers is a Partnership of nearly 1,700 partners in the UK and Republic of Ireland alone, of whom 548 have been with the Partnership for at least ten years.
This spirit of British entrepreneurship has been encouraged by the company founders, Doug and Dame Mary Perkins, who pioneered the optical joint venture partnership model 30 years ago and revolutionised the industry with their innovative concept of affordable, fashionable eyecare for everyone, at a time when high prices for optical care and limited choice were the norm.
Specsavers is the largest employer of registered optometrists and dispensing opticians (around 3,500) in the UK and has been voted the Most Trusted Opticians in a YouGov 2014 survey of leading opticians. All Specsavers' opticians are registered with the General Optical Council so customers can rest assured that their eyes are tested and their glasses prescribed by fully qualified and registered practitioners.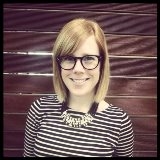 Working at Specsavers means you're part of a really exciting and growing organisation that genuinely wants you to be a success.
Laura Sharrott, Senior HRBP