Inspiration from our staff Award holders
Hear from some of our fantastic staff who are also proud DofE Award holders!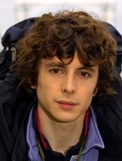 Role: Commercial Manager
Start date: June 2007
DofE level achieved and date: Bronze – 1998 Silver – 2006 Gold – 2006
Day to day role and responsibilities:
My role is all about relationship management and getting great deals for the DofE network. There's lots of website management and communications to it too. My last five years with the DofE included project management of our Approved Activity Providers, DofE Business, eDofE Mapping, Jubilee Fund, Expedition Guide, Handbook and so on… Success in these projects came down to careful planning and managing budgets, getting everyone else's help and support and listening to the DofE network's feedback.Lessons learnt: Be clear about what you are trying to achieve and very flexible in how you do it – don't assume anything!How has your DofE experience helped you?Confidence, perseverance and wider horizons! I'm still in touch with everyone from my Bronze expedition and it gave me so much more self-belief. Our Silver qualifying expedition was cancelled due to a snow storm and it was only seven years later that we all got back together again to finish it! I completed my Gold Award just eight days before my 25th birthday, it used all my annual leave and money for the year!Favorite DofE memory:

Spending a month in The Gambia for my residential with 11 students from around Wiltshire. It was mad but incredible. Boiled octopus and raw onion for breakfast was probably the culinary low point, but the trip changed my life. I have been a trustee for the organizing charity for seven years and I left my job in pharmaceutical research to work in the charity sector – for the DofE.
Sarah Thomas, Gold Award holder, Golf Events Manager

"When I embarked on 12 months of fundraising for my Gold DofE Service section (now Volunteering) in 1990 I never thought that 24 years later I'd be nearing 18 years as a DofE fundraising team employee!
I was introduced to the DofE by my Girls Brigade leaders and from Bronze quickly moved on to Silver then Gold. Doing my DofE has definitely had a big impact on my life. A Londoner born and bred getting out in to the countryside kindled my love of the outdoors – I went on to study Geography at UCL, organised a seven week expedition to Fiji and started a lifetime of volunteering. Having been a Girls Brigade leader for 10 years, when my sons got involved in Scouting it wasn't long before I was back volunteering and I'm now an Assistant Cub Scout Leader – and loving it! I've also used my fundraising and finance skills honed at the DofE to help a number of local organisations.
At the DofE I'm Golf Event Manager, looking after our Duke's 100 Golf Society and golf days. I'm proud to say that I love my job, I get to work with great people (the DofE team and our supporters), go to some very special places and two days are very rarely the same!"
Sarah Thomas, Golf Event Manager, the DofE
Pam Sleigh, Bronze Award holder, Operations Officer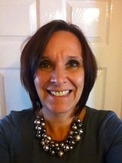 Role: Operations Officer, the North of England Region
Start date: June 2013
DofE level achieved and date: Bronze – 1983
Day to day roles and responsibilities:I work for the North West Regional Office and my role is to help grow the DofE within the Lancashire area, working with educational establishments, Co-ordinators, Leaders and our Directly Licensed Centres. This involves supporting current schools who run the DofE, to getting new schools to start providing the DofE and giving training and support to the new staff.Top tip: Good communications skills are needed to liaise with headteachers, teachers, Leaders and young people.
How has your DofE experience helped you?
It gave me the confidence to have a go at something different. You don't know until you have tried something new.
Favourite DofE memory:
Borrowing a Duck/Down sleeping bag and long johns and looking ridiculous in the morning with feathers all stuck to the long johns.
Pete Singleton, Silver Award holder, South East Director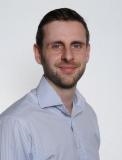 Role: South West Regional Director
Start date: September 2008
DofE level achieved and date: Silver – 1993
Day to day role and responsibilities:
I am responsible for DofE in the South East of England. I manage and lead the South East team. We are responsible for growing DofE delivery and accessibility across the Region which means developing, managing and supporting relationships with our partner organisations.
Hints and tips:
I would say just go wherever your interest and passion takes you. I really don't think it matters what that passion is – you will find a place/career/role for yourself.
I worked in the property industry for years doing what I thought I 'should' do before changing lanes into a role that I was really passionate about – an outdoor activity instructor. I didn't expect it to lead me to the DofE but I'm delighted it did.
How has your DofE experience helped you?
In my current role it gives me an understanding of what participants go through working towards their Awards and the support that Leaders give the young people they work with.
I made some great friends through the DofE that I still have today and it was one of those things on my CV that helped me get into the university I wanted to go to.
Favourite DofE memory:
On our training expedition, late at night in the field we were camping in playing catch the torch with my mate Chris. He didn't catch the torch and it smacked him in the face. How I laughed!