What we're looking for
We need people with the relevant skills and experience for each role, but the actual person behind these things is also of vital importance.
The DofE staff values are:
Passion
Quality
Ambition
Together we are better
In addition, words such as the following appear in our role profiles to show the qualities and competencies that we need our people to have:
Self motivated
Team player
Highly organised
Decision maker
Resilient
Good communicator
Confident
Conscientious
Problem solver
These are the very same words that we hear DofE Award holders use all over the country to describe what they have gained from completing their Award.
We will always follow a thorough and fair recruitment process and employ the best person for the job at the DofE but it is always a pleasure to see the mention of a DofE Award on a CV as it identifies the applicant, right from the start, as being the type of person that we would definitely be interested in employing.
Hear from some of our staff…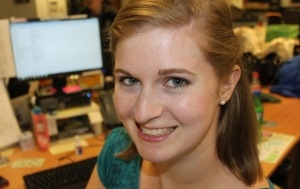 Louise, DofE Operations Officer
"Undertaking my Bronze, Silver and Gold Award helped to develop my self-confidence and an awareness of my potential. Before doing my DofE, I would never have thought I could navigate 80km in wild country carrying everything I needed, start a new sport that showed me I didn't have to be good at PE to enjoy physical activity or that my 14 year old self was starting me on a path that would lead to a career!"
Alex Hay, Partnerships Manager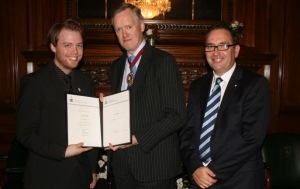 Jack, DofE Development Officer
"I initially signed up to do my DofE mostly through a sense of competitiveness with my friends, but after achieving my Awards, I had come to more clearly understand the benefits of the DofE both to the individual themselves and to the communities they are a part of. As such, I'm really happy to now be working for a charity that does such fantastic and varied work with young people."
Hear from Lucy, Administration Officer in our London Region…
Hear from Hayley, Operations Officer in our London Region…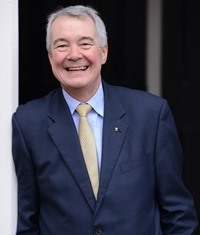 Even after nine years of running the DofE Charity, I continue to be astounded by our Award holders' confidence, resilience and positive attitude. Generations of Award holders tell me how their DofE experiences influenced their lives and careers; it therefore makes me incredibly proud to be a part of developing the next generation of young people who I know will be a credit to the future UK workforce and a positive influence in their communities.
Peter Westgarth, Chief Executive of the DofE