A day in the life of some of our team
Hear from some of the team at UK Power Networks as they discuss what their role involves.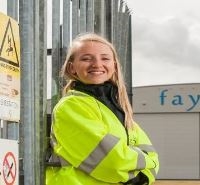 I love the new challenges I face every day and I never ever stop learning something new! Even the guys who have done this job for over 20 years are learning, as new technologies are being brought out. It is a good feeling when power is restored on some electrical equipment which we've either repaired or maintained. We're keeping our customers safe because everyone needs electricity. The employees are rewarded well and each employee has an individual performance review with their manager three times a year where they are measured against their personal targets. It's a really motivating and inspiring culture to work in.
Sammy-Jo, Apprentice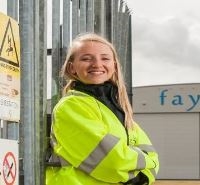 My day starts at 4.30am when I check the network performance for the previous day and look at the Met Office forecast for the next 10 days. Throughout the day I'll also be checking the network and keeping an eye out for any major issues or large faults, which might need to be escalated to the Directors. My job and work environment is very dynamic and there's always something happening. Throughout the week I'll also have several conference calls, including reviewing the network and our broad measure performance. As part of our aim to continuously improve, I'll also have regular meetings with my team to find ways that we can work better and more efficiently.
Steve White, Head of Network Operations and Control