Why the DofE is important to us
Hear from some of our team about what the DofE means to us…
Joanne Mercer, Head of Organisational Development, VINCI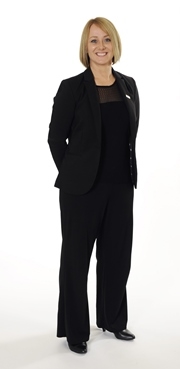 "At VINCI we strive to go that extra bit further to create chances for young people to get into the construction and facilities industry and provide our employees with rewarding development opportunities.
Working with The Duke of Edinburgh's Award has undoubtedly helped us to do this, for our employees achieving their Gold Awards it's a real adventure, from the first day to the last and every part of their DofE gives something different – that's the fun of it!
I've had the pleasure of seeing young people grow and mature whilst going through their DofE, stepping up to the challenge and in particular raising their profile within the business. For me the life skills and leadership behaviours embedded throughout DofE programmes are why we partner with the DofE to support our people to drive and create success for VINCI."
Marina Ryan, Assistant Design Manager, Nottingham tram extension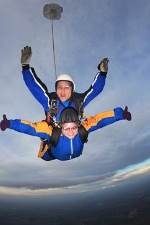 "My DofE has helped a lot to improve my confidence in myself and my own abilities. Where before I would doubt if I could do something (and therefore sometimes not try for fear of failing), I now know that if I put in the hard work and effort I can get anything done. It has helped me approach my job with a more 'can do' attitude.
Doing my Gold DofE Award through VINCI also made me more self-aware, more aware of who I am, my wants and needs, and how different I am to others and how to cater for these differences to help make me more of a team player.
I no longer fear failing so much as not giving something a try and missing out because of it. Because of this, I have done things following my DofE that I never thought I would. I did a skydive for charity (losing two stone in the process), I swam 2km for the British Heart Foundation, I took part in the 5km Race for Life run; things I would never have attempted before getting fit enough as part of my DofE and continuing that fitness regime post-programme.
I would encourage anyone to do their DofE, but especially those who are more shy or lack self-confidence, or those who need the motivation to improve their fitness levels because it is an excellent programme to encourage people to come out of their shells and it can give a push in the right direction."