Making the most of your DofE
Doing your DofE will have equipped you with a range of skills that will have helped make you more employable.
These pages will help you to showcase these skills, to write a memorable cover letter, fill out a great application form and perfect your CV.
Don't forget to include one of the most important things that will make your application stand out from the rest – your DofE Award!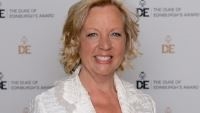 "I am a big fan of the DofE. As Award holders you are our hope for the future – you've shown that you're committed, capable and confident and potential employers will know instantly what you're made of. Confidence is the magic ingredient in life; it will open doors and allow your talent to blossom. Go on and make the best of your life, for yourself, your family and our society." Deborah Meaden