Writing the perfect CV
A perfectly written CV is sure to get your foot through the door to interview stage, where you can really shine.
They can be tricky to write but take your experience and skills and be sure to tailor them to the job you're applying for. HR recruiters will want to know that you are keen on their particular job – so be sure to write with that in mind.
Key things to remember:
1. Structure
Start with your name, address, email and telephone number.
Then add a short personal statement reflecting your experience and skills.
Work experience – where possible make each one relevant to the role you're applying for, listing your achievements and responsibilities.
Qualifications – as well as your academic qualifications, remember to include your DofE Award!
Interests – make sure you include your volunteering work here.
References – at least one should be work related (or a college or university tutor, if you've just left education).
2. Formatting
Always keep a CV to two pages at most. Recruiters don't have time to read pages and pages. Type it so that it is easy to read and use a clear font of at least 11 point. Follow the structure above as it is the one most recruiters will expect. Remember it is all about your audience – make things easier for them and they'll respond.
3. Your personal statement
This can prove a stumbling block to even the most experienced job hunters. What should it include? Aim to write one paragraph about yourself and your skills, ensure that these closely match the job criteria. Then the second paragraph should include your experience. Again tailor this to the role.
For example:
I am an enthusiastic, proactive individual with superb communication skills. Happy working individually or as part of a team, I am always keen to take on new responsibilities and challenges. This is reflected in my time doing my Duke of Edinburgh's Award which resulted in achieving my Gold Award.
My experience to date includes working for a major retailer where I was responsible for customer care, money handling and stock management. I have a 2:1 degree in Communications and I am looking forward to building on my experience and qualifications in this role.
4. Career history
You might not have loads of experience, but that doesn't mean you can't make the most of what you have. Although unpaid, you could include any work experience or voluntary work here, such as your DofE Volunteering section.
You might find it helpful to split each role into your achievements and responsibilities:
Store Supervisor – Books R Us
London – September 2011 – June 2013
Books R Us owns eight bookstores in London. They employ eighty staff.
Achievements
Promoted to Store Supervisor
Awarded Employee of the month three times
Responsibilities
Customer service responsibilities
Think about the transferable skills you may have acquired that could be applicable to the role you are applying for. For example, helping at an event will have given you experience of dealing with the general public and demonstrates good communication skills.
5. References
You'll normally have to give references at some stage of the application process. Normally two will suffice and at least one of them should be a professional reference. If you have never worked, give the name of a tutor from school, college or university as a reference.
6. Language
Use of language is extremely important on a CV. Be sure to use convincing language.
If they have used certain adjectives to describe the person they're looking for, be sure to describe yourself as those things in your personal statement.
Pull out elements of your work and education history and tailor them to the role. Use proactive language to demonstrate that you're the person that they are looking for.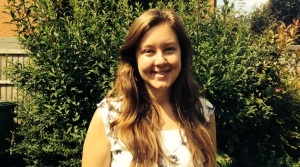 "I wanted to do my DofE because I knew it would be a lot of fun and thought it would look good on my uni application and CV. Taking part in my Bronze, Silver and Gold Award programmes has made me realise that my strengths lie in organisation, team work and communication.
My Awards have already helped me to secure my previous part-time jobs and I will be including my DofE on my personal statement and future job applications.
My DofE has taught me a lot about myself and made me a much more confident, organised and determined person. I am so pleased I signed up!"
Jessica Lord, 17, Gold Award participant from Lincolnshire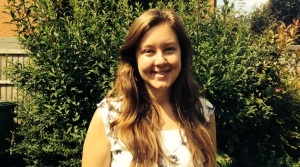 Gold Award participant from Lincolnshire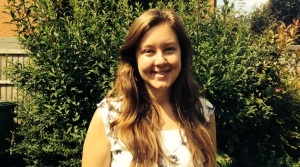 "I wanted to do my DofE because I knew it would be a lot of fun and thought it would look good on my uni application and CV. Taking part in my Bronze, Silver and Gold Awards has made me realise that my strengths lie in organisation, team work and communication.
My Awards already helped me to secure my previous part-time jobs and I will be including my DofE on my personal statement and future job applications.
My DofE has taught me a lot about myself and made me a much more confident, organised and determined person. I am so pleased I signed up!"

Jessica Lord, 17, Gold Award participant from Lincolnshire