Preparing for an interview
Preparing for an interview can take a long time, longer than the interview itself, but it's worth it. It will give you confidence and plenty to talk about.
There are five main areas to research before a job interview:
1. The company, college or university
Researching the company or institution is the easy part. No doubt they'll have a website that you can read through. It's also worth researching them and checking any news related to them. Not only will you be up-to-date with the public face of the organisation via their website, you'll also know all the latest news which might be helpful.
2. The interviewer
If you're not told initially who will be interviewing you then it is worth going back to them to find out – the more prepared you are the better! There may be a biography of the interviewers on the company website. By knowing more about the person or people interviewing you, you'll be more comfortable going into interview. You'll also know their background and what interests them. This can often help at interview if you have something in common with them. Or it may help you come up with some questions to ask at interview.
3. The job or course
Look thoroughly at the job specification that you've been given or the outline for the course you're applying for. For each point think of something you have done that is similar. Essentially at this point you are trying to prove you have the experience to do the job. Maybe it's from outside of work; you'll find plenty of examples from your Duke of Edinburgh's Award activities. If you find it difficult, ask for help from your parents or friends. The great thing about taking the time to prepare is that you can get an outside opinion.
4. The market
What is happening in the market? If the job or the course your applying for is in retail, then make sure you research what's happening in the retail market. If you're applying to banking then research finance. Law? Well, you get the picture! Whatever industry they are in, they will want to know that you have an understanding and an interest in it. Be sure to read the newspapers, online news stories and, above all, take a look at their competitors. By doing all of this, you won't be thrown at the interview when they ask you about the future of the industry and any potential opportunities or threats.
5. Yourself
Remember at interview it is vital to be yourself. Don't be tempted to lie and say you know how to do something that you don't. You'll only be caught out in your first few weeks there. They need to know that you'll fit into the company or institution culture, just as you need to know if you're right for them. Remember to read your CV thoroughly and make sure you know it fully. When they ask you about your experience you should be able to calmly explain your background and how it relates to this role. This way you'll showcase your talents as well as your personality in the best light.

You might also be asked to prepare for a task or undertake some psychometric tests. Make sure you ask enough questions so that you know exactly what to expect.
You can find more information about these tests and online practice versions here – www.prospects.ac.uk/interview_tips_psychometric_tests.htm.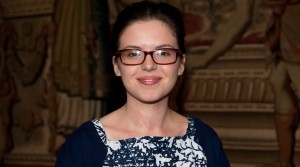 "I truly believe that my DofE Awards helped me gain a place at college and secure my job, where I prepare food in a local restaurant. Both my tutor and boss were impressed when they saw the DofE on my applications, with my boss only asking me about my Awards during my interview. The DofE is so well respected and talking about your experience makes you more memorable to your interviewer."
Emmaline O'Toole, Bronze, Silver and Gold Award holder