Central England DofE Manager Update – January 2023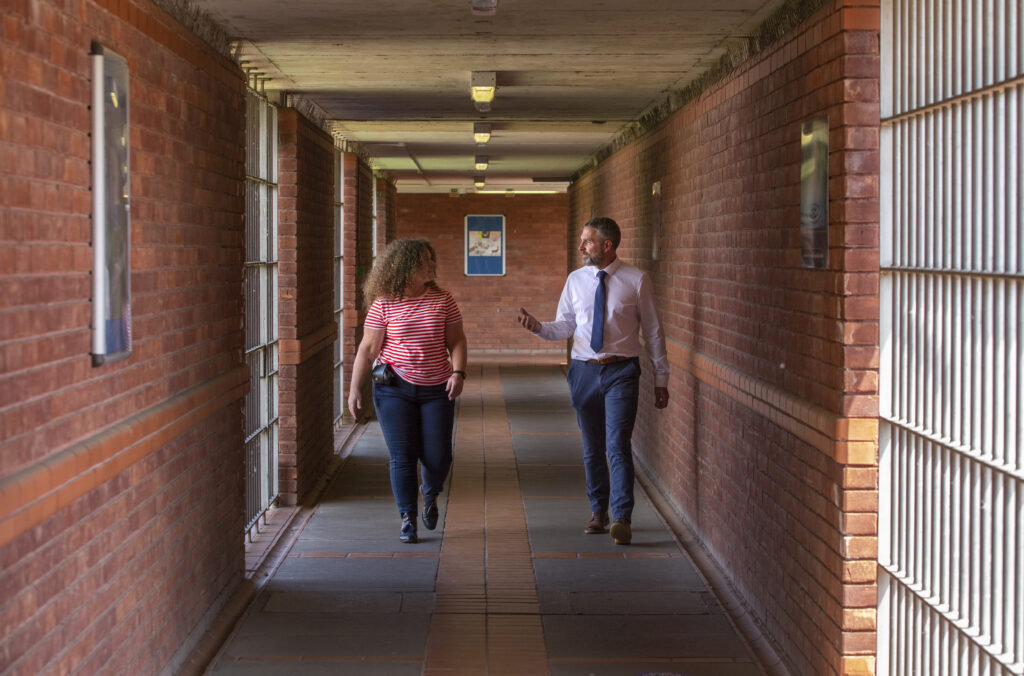 Charity Receives The Queen Elizabeth II Platinum Jubilee Award

 
Just before Christmas The DofE was announced as a recipient of The Queen Elizabeth II Platinum Jubilee Award by The Queen's Award for Voluntary Service (QAVS). Each year QAVS recognises outstanding local volunteer groups, with 250 awardees announced. This year, on its 20th anniversary and to mark Her Majesty's Platinum Jubilee, QAVS wanted to also recognise 20 national charities whose work supports young people aged 16-25, with volunteers playing a key role in delivering this. 
Between March 2021 and April 2022, young people gave 2,156,076 volunteering hours as part of their DofE programmes – from cleaning local beauty spots and protecting wildlife to setting up charities to tackle poverty and hunger. Many contributed to the COVID relief effort, volunteering at foodbanks, sewing PPE, shopping for neighbours and even putting on online concerts for older people in care homes. The 2,156,076 volunteering hours given by young people amounts to an equivalent of almost £10 million in paid working hours.  More information is available here  
Training Information and Booking Procedures

 
Over the past year, we have had a training review and wanted to ensure we are providing accessible training to all of our Centres. To ensure we could deliver a variety of courses to our ever-increasing number of Centres, we now have a National Training Team who deliver our courses which can be booked through our Opportunity Finder You will be pleased to know that all of our Training Framework courses, including Introduction to DofE, Verifier and Expedition Assessor and Supervisor Training are currently fully funded (free of charge) for our Licensed Organisations. Whilst this offer is available, I would encourage you to use this opportunity to train any new leaders and volunteers.  
Please ensure that you complete the prerequisites for the virtual training, including the e-learning. Once you have applied to attend the course, please ensure you respond to the automated confirmation to verify your e-mail address. If you have been approved for a course, you will receive a confirmation email with the course details, course link and your username to log in to your eDofE account. 
Our Central England Team continue to deliver eDofE Training and DofE Manager Inductions which are available to book here;  
Recognising Service
We would really like to encourage Centres to recognise and celebrate the service of all adult leaders and volunteers.
The Long Service nomination form is to request a digital certificate; which is only done in 5-year increments. Please complete this form for anyone that is due for a

Long Service Certificate

 

 

The Thank you Certificate is to recognise service outside of the Long Service Certificate. This may be used, for example, when the DofE Manager leaves but doesn't warrant a long service certificate. This certificate will be created as a digital

Thank You Certificate

 

 
Have you considered presenting your leaders and volunteers with a Supporters Pin They cost £1.99 each and are available from the DofE Essentials shop in eDofE.  
License Fee and Welcome Pack Fee Increase

 
Just a reminder that you and your License Signatory will have already received communication about changes to the license fee & welcome packs from the 1st April 2023.  From 1 April 2023, the cost of registering to do a DofE programme will increase by £1.50: Bronze and Silver Welcome Packs will cost £25.50, while Gold will cost £32.50. If your organisation supports young people facing financial hardship or social exclusion, or who require specialist help to do their DofE, please speak to your Operations Officer for more information about the DofE's Resilience Fund, or other funding opportunities which may be available.
We have Resilience Bursaries of up to £100 per young person you can apply for to support marginalised young people achieve their DofE. This has been developed following feedback from the network and to expand on our resilience participation offer. Please do let your Operations Officer know if you have any young people you would like to apply for. (There are further details available regarding eligibility in regards to our definition of marginalised young people if required). Bursaries can support towards personal expedition costs or equipment, sectional activity costs (e.g musical instruments, swimming lessons, sporting equipment or craft & cooking equipment, travel and meal costs incurred when undertaking sectional activities, and residential section costs). Funding will be allocated on a first come first served basis, so we would recommend getting in touch as soon as possible, and please be aware that there are no guarantees that your application will be successful.  
Automated Assessor Reports 

 
You will soon see a change in how Assessor Reports are checked in eDofE prior to release to the participants. All assessor portal reports will in future be automatically checked against a profanity database. Any reports that are flagged as a concern during this process, will require a manual check by a participant's DofE Manager or Leader (as per the current process). All other reports will be released immediately and visible to participants. It remains the role of the DofE Manager or Leader to quality check and validate all assessments that have reached the participants' account, relevant to the section. For further information please see our FAQs  
When supporting participants' progress and approving evidence/sections please manage alerts promptly and use your Directly Approve function. If you require any support with this please let your Operations Officer know; they are happy to help.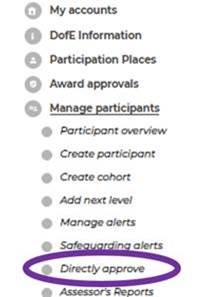 eDofE Updates

 
On your return to the new term, you will have seen a change to eDofE which took place in January. The new Participant Overview is a new look and feel page with some new functionalities. The update is for all adult accounts and should be a more user-friendly approach for managing participants. If you would like support with this, please ask your Operations Officer or book onto our eDofE Training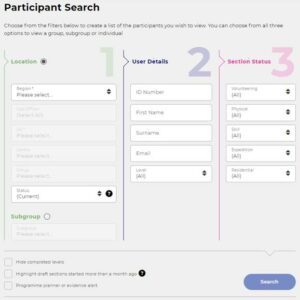 Future support
If you haven't enrolled any young people on a DofE programme this academic year and need any support with your launch, or delivery plans, please do get in touch with your Operations Officer, particularly, if you feel you won't be in a position to engage a cohort of young people this year. 
This time of year is a great time to ensure that participants' eDofE progress is on track to ensure award completions. If you would like your Operations Officer to pop in for an eDofE drop-in session, please let them know. 
Any changes?
If you have had any changes to your Licensed Organisation Name, Licence Signatory (for schools this is the Head Teacher), DofE Verifier or if you have stepped down from your DofE Manager role, please let your Operations Officer know so we can update our records.