The Corbet School – enrolments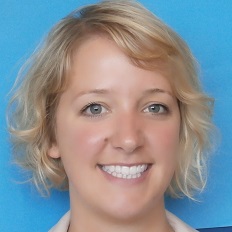 Hannah Jones is the DofE Manager at The Corbet School in Shrewsbury. We contacted Hannah to see how her centre was progressing with enrolments this year considering the Coronavirus pandemic.
Hannah has successfully managed to enrol 55 students, she said "We did not want any students to miss out on the opportunity to take part in the Duke of Edinburgh's Award. I launched it for our current year 9 students going into year 10 during Lockdown. I did this through our Show My Homework platform with presentations attached. It was a great opportunity for the students to start skills and physical activities…"
Hannah has found the Certificate of Achievement has been a great incentive for the Participants to sign up for their DofE. She says "The certificate of achievement is something they can absolutely achieve, with the option of completing the whole Bronze Award when we are, as a school, able to run the expedition. I love the idea of the award and I appreciated the flexibility of DofE for allowing previously enrolled students to change their activities to complete their remaining time left on each section."
With over a third of the academic year enrolled to do their DofE, Hannah will be meeting her cohorts online after school. Due to the coronavirus pandemic and social distancing restrictions Hannah has adapted a new way of thinking to enrolling and training her participants. Hannah says "It gives us chance to adapt to the more modern world of online thinking." With this new way of working Hannah is planning on delivering her first aid training, route planning and other sessions online as well.
Hannah is adapting well to a more online process and has found that the current changes to the programme has encouraged a more diverse group of DofE participants than in previous years.