Become a DofE Ambassador in 2021
The popular DofE Ambassadors Programme is continuing to run in 2021, and initial virtual training courses for young people will be taking place soon. If you're not aware of the programme, it provides the opportunity for young people to support DofE delivery in their centres.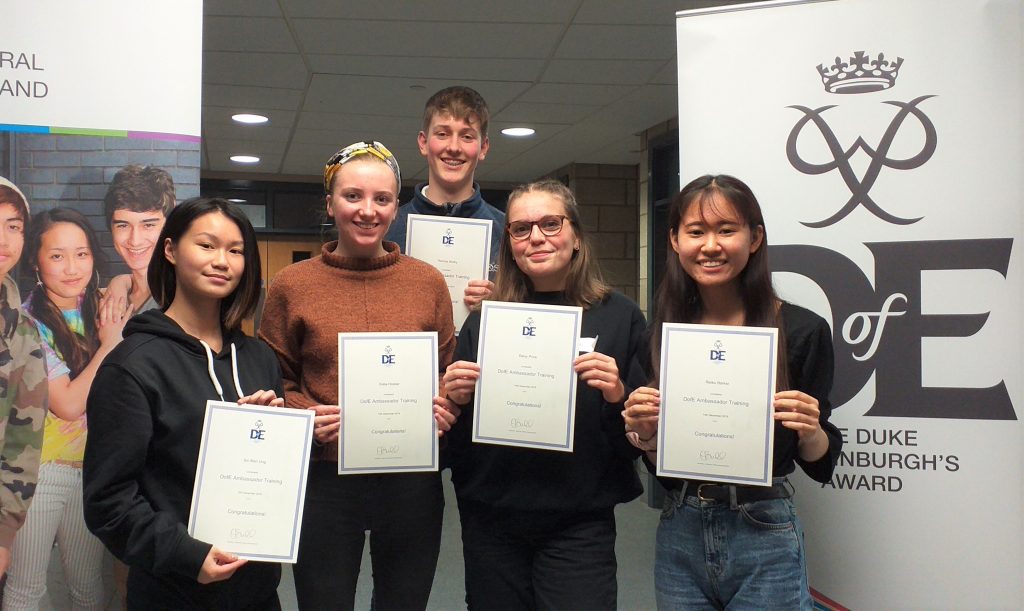 DofE Ambassadors can have a huge impact in their centres, with Ambassadors doing all kinds of roles from working as a peer mentor and eDofE support sessions to helping to run promotional events and acting as the 'face' of the DofE in your centre.
We've made a few changes to the programme, so anyone wanting to get involved needs to be a current Bronze, Silver or Gold participant, or have completed a level of their DofE, but they also must demonstrate personal qualities such as enthusiasm and helpfulness. You may have seen the recent survey about developing the Young Ambassadors Programme into a Young Leaders Programme – keep an eye out for more information on this as the project progresses.
DofE Managers will be able to select up to one DofE Ambassador per school year group engaged with the DofE, allowing the Ambassadors to work within their year group bubbles. As well as offering the chance to develop leadership and communication skills, supporting the DofE in their centre will build up one hour per week of volunteering time that can be used for a participant's Award.
Esther, an Ambassador at Painsley Catholic College in Staffordshire, said being an Ambassador boosted her self-image and helped her develop new skills.
"Becoming a DofE Ambassador has definitely made me more confident, I really enjoy getting to know others and develop communication skills on the skills and navigation days.
"It is so much fun getting involved with others and having a good time, it has helped me to become more confident and I love being part of the DofE community."
If you have a young person who would be perfect for the role then contact your Operations Officer to get a link to the online Ambassador training which is taking place soon.
For more information on the programme visit the Central England Regional Office noticeboard.