Joel tackles food waste and running challenge for his DofE
Bronze participant Joel saw an opportunity to prevent food waste and help homeless people by preparing food parcels for a housing trust.
His godmother works for a food outlets operator, and, with the country in lockdown their stock risked going to waste. With the support of the outlet operator, Joel and his Mum collected all the food that would have been wasted and delivered it to his local housing trust where it was gratefully received.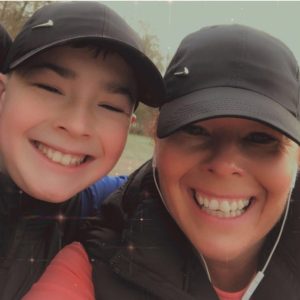 Having originally been volunteering in a second-hand clothing store, Joel was able to make use of the temporary programme flexibilities to switch to this new activity and use it to count towards his DofE.
Food has been a theme thought his Bronze programme, with Joel using his Skills section to learn to cook healthy family meals.
"I have learnt how to cook more recipes and I have enjoyed this aspect, helping to prepare meals for the family. We meal plan together and always have a treat night that we take it in turns to pick."
For his Physical section Joel and his mum, Kelly, have teamed up to raise money for Prostate Cancer UK.
"We run up to three times a week and run different routes in all weathers. We have raised £115 so far and had to run 26.2 miles during January – but we ran a total of 35.6 miles. Running gives me time out of the house.
"With not being able to play football being active with running has helped and I would like to carry this on."
Joel, a pupil at Leesbrook Community School, says he was looking forward to being back in school with his friends, but DofE has supported his mental health during the lockdown.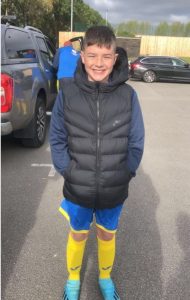 "It was hard at first but now I have got into a routine, so I know when our running nights are and when it's my turn to do tea for the family.
"Never give up. There is always someone out there struggling more than you and just have a plan of what you want to do."