Newcastle Academy – DofE Diamond Funding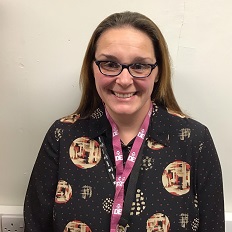 Melissa Brammeld, DofE Manager at Newcastle Academy in Staffordshire, was keen to deliver the DofE and enable disadvantaged students to access the programme. With the help of her Operations Officer, Melissa successfully applied for funding from the DofE Diamond Fund, which was used to support the school in their first year of DofE delivery.
The Diamond funding enabled five young people to start their Bronze DofE Award. The Academy are now in the second year of DofE delivery and have continued to ensure it is an embedded enrichment programme at the school. This year 72 Bronze participants, 25 of whom are from a disadvantaged background have been able to enrol for their DofE.
Lois Newton is the Associate Headteacher at Newcastle Academy and through delivering the DofE she has seen the benefits to the participants as well as the local community. Lois says: "Students have particularly benefited from the work in the volunteering section as this has all been work with the elderly in our local community." She continued, "Students completing the DofE have led to improved relationships with this community and as a result we have been able to look at an increased mentoring project with a wider group of students."