DofE participant Rhianne shows adaptability in changing times
When the COVID-19 pandemic caused a national lockdown in March 2020, DofE participants showed resilience, dedication and commitment as they continued working towards their Awards.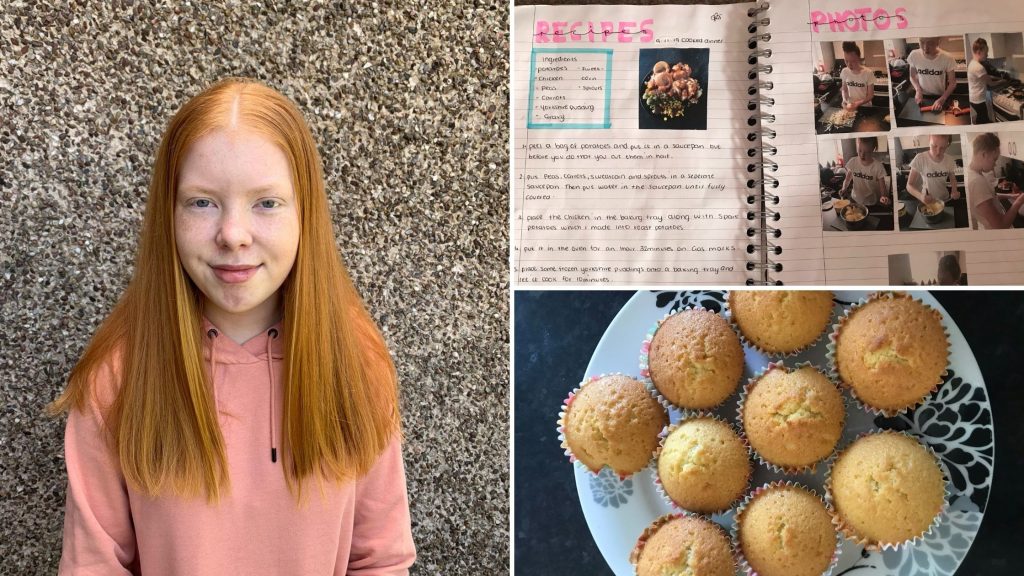 Rhianne, a Bronze DofE participant from Colmers School and Sixth Form College in Birmingham, had already completed her Volunteering section at the Primrose Hospice Charity shop in Rubery before the March lockdown, but still had her Physical (swimming) and Skills sections (cooking and baking) to complete.
"Due to COVID-19 I could no longer complete the last few weeks of my original physical activity as the swimming pool closed. This meant that I had to adapt what I was doing."
Having spoken to her Assessor, Rhianne agreed that she could focus on building up her core fitness for the final weeks of her Physical section, which would support her swimming once the pools reopened.
"During lockdown I went on many walks and did several running sessions and home exercises in order for me to complete my Physical section."
Rhianne was already doing cooking for her Skills section but took it up a level during lockdown when she began to regularly cook and bake for her family, including her younger brother. They loved her treats and she even created her own recipe book with pictures of her cooking as part of her evidence.
"It has been challenging for me. I am proud that I have achieved a lot in lockdown. It has taught me to be more flexible, adaptable and resilient. The DofE Award has given me a wonderful challenge to focus on and work towards, and I developed a lot more skills that I could use later in life."
Rhianne's DofE Manager, Kerry, said: "Rhianne is a lovely young lady who just quietly gets on with things and never makes a fuss! She works so hard and is so kind, caring and hard working. This young lady has massively grown in confidence and the DofE has given her the push to try new things and challenges, and she has really grown because of this."