Robert Carre Trust – enrolments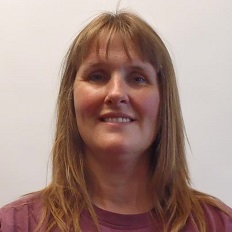 Melita Walker is the DofE Manager for Robert Carre Trust in Lincolnshire which encompasses Kesteven and Sleaford High School and Carre's Grammar School.
We contacted Melita to find out how her enrolments were this year and she was happy to tell us that's she is still signing up "healthy numbers" and was delighted that Participants were still achieving their Award during lockdown earlier this year. Melita told us "During lockdown the Co-Ordinator contacted all DofE registered students to offer support and encouragement to complete their awards. As a result of this across the Trust there were 29 Bronze, 6 Silver and 3 Gold students who completed their award in full during lock-down having completed expeditions previously."
We asked if the Trust were going to make any changes to how they deliver the DofE this year and Melita said that she is still going to go ahead with expeditions, within COVID-19 guidelines and take advantage of some of the DofE expedition changes, which can be found here. Melita is using the Silver Practice as the Bronze Qualifier, as well as completing day walks with tent pitching and Trangia meal cooking for Bronze level.
Melita is keen to continue with the expedition section as much as possible as she believes in the positive effects it has on the Young People, she says "I would say that for mental health and normality/freedom DofE expeditions are great. Groups of kids getting out in the fresh air rather than hanging around in the parks can only be positive." Melita has kept families involved with external trips and has kept them informed of COVID-19 measures which have been put in place. She says "I bought each child a DofE snood to use to cover their faces if they want to. A parental questionnaire went out asking about coach travel, tents sharing, sharing food/cooking and all but three families from all three levels of the award were content for this to go ahead and these three wanted individual tents to be placed. I have had more thank you messages from parents than ever before!"