DofE Leader receives Royal recognition
John Carr is one of a small group of people worldwide to be congratulated for their outstanding support for young people through The Duke of Edinburgh's Award.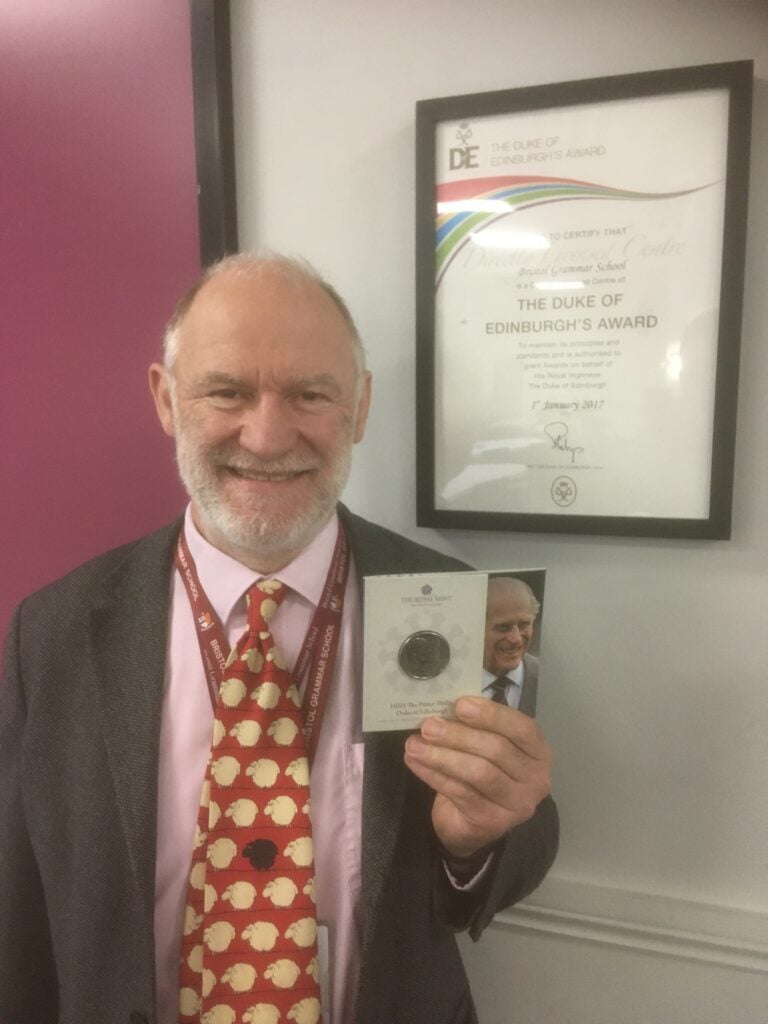 To mark International Volunteer Day on Sunday 5 December, John Carr from Bristol Grammar School has received Royal recognition for their exceptional dedication to supporting young people to do their Duke of Edinburgh's Award.
John has run the DofE at Bristol Grammar School for 10 years but started at The City Academy in 1990, giving young people the chance to take on challenges, discover new skills and passions and develop their confidence, resilience and self-belief.
John is one of a small group of volunteers to receive a personal letter of commendation from HRH The Earl of Wessex – a DofE Trustee – and a special commemorative coin marking the life and legacy of HRH The Duke of Edinburgh, the DofE's patron. The coins have been donated by The Royal Mint.
The 50 coin recipients, including John were selected to reflect some of the different roles, successes and activities on behalf of more than 45,000 people delivering DofE across the UK. Many have given decades to supporting young people, while others have gone above and beyond to make sure young people can continue their DofE despite personal challenges or the effects of the pandemic.
John said; "Having started working with DofE in 1990 there have been many memories, a number of difficult places that young people have gotten themselves into and learned from, but mostly great memories of friendships and achievements. It does not matter that some students came from deprived backgrounds or others privileged, they all achieved personal satisfaction of achieving something memorable in their lives that I am sure still stays with them today. Most of my memories of working with young people have been through the physical achievement of successfully completing strenuous expeditions in some beautiful parts of the UK. Or just camping wild in the solitude with their close friends.
Other special memories come from seeing the development from childhood to young adult by completing significant volunteering in care homes or working with disabled young people. IO feel the volunteering section is such an important part of DofE which not only benefits society but develops the individual into a more caring person.
On a personal level, three memories stand out over the years. The first was my first visit to the palace to accompany a Gold Award participant from St George School and being able to buy them tea at the Ritz. Another was a 21 day7 expedition I completed on the Cape Wrath Trail to raise money for the DofE Diamond challenge. However, the most memorable was a Bronze expedition with a 16 year old boy with severe cerebral palsy. He could only do this by the friendship shown by his friends and family. I still treasure the poetry he wrote as part of his expedition report."