Somerset DofE Volunteers Attend Coronation Concert
Somerset Council's Duke of Edinburgh programme was generously allocated two pairs of tickets to the Coronation Concert at Windsor Castle on the 7th of May.
Alongside other voluntary organisations in Somerset, the tickets were presented to the organisation by The Lord-Lieutenant of Somerset – Mohammed Saddiq.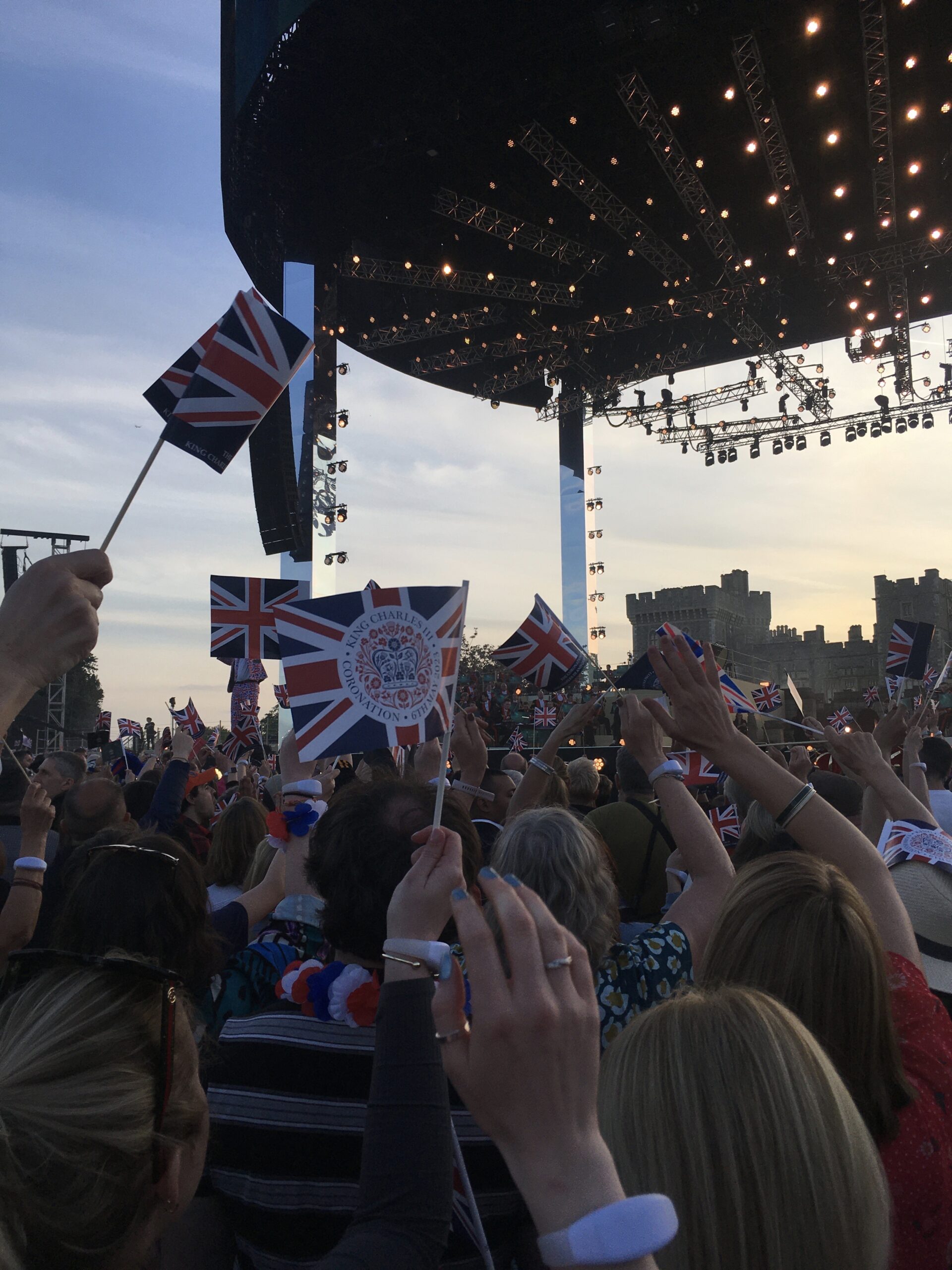 Carol Authers, DofE Operations Manager at Somerset Council, was in the enviable position of being able to send some DofE volunteers to the event. The lucky pair were Catherine, a DofE Volunteer Assessor and Karen Seib, a DofE Leader who also volunteers on the Somerset DofE Bursary Committee.
Catherine said: "What a night to remember – the sun setting behind Windsor Castle, an enthusiastic flag waving audience of 20,000 and an amazing line up of musicians, singers and performers.
"We arrived in good time and after a lovely walk through the sunny castle grounds, we found ourselves in a great place, close to the sparkling stage. The Royal Party took their seats, the countdown started and the next few hours passed in a happy blur. We danced, we sang, we waved our flags.
"What an amazing opportunity – thank you DofE Somerset – quite a change from walking the Quantocks, supporting young people on their DofE expeditions!"
Karen added: "The Coronation Concert lived up to all expectations! The atmosphere was electric, the light show dazzling and the musical talent varied and entertaining.
The castle provided a superb backdrop to the many projected images which accompanied each of the artists and the drone light displays gave the most memorable moments, especially with the whale rising up into the sky. Standing near the back meant we could see the whole show and the Royal Box.
From the moment we arrived at Windsor to the last marshals at the car park, everyone was very welcoming and helped to make the whole occasion so memorable. We were surrounded by people from all over the Commonwealth, flags waving and wrist bands changing colour for each artist."