Ashford School's Expeditions
More than 260 pupils at Ashford School have completed Duke of Edinburgh's Award expeditions, despite the restrictions of the pandemic.
Staff at Ashford School have commented on the large increase in students wanting to take part in the DofE, which is being attributed to the need to be active and be outdoors with friends after a difficult 18 months.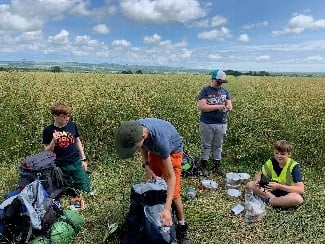 Ashford School became a Centre under an Operating Authority for the Duke of Edinburgh's Award in 1965 and, in 1995, became a Directly Licensed Centre. Headmaster Michael Hall said: "The effect of the pandemic on mental health is only just becoming evident. Our staff and volunteers were determined to keep as many of our activities going as possible. Our dedication and perseverance have paid off, importantly by giving pupils the opportunity to bond with friends, get outdoors and ultimately push themselves out of their comfort zone. They all feel a justified sense of achievement and we are exceptionally proud of them."
A total of eight expeditions were run from October 2020 until August 2021 involving 264 pupils. In fact, the award has risen in popularity at the School during the pandemic, attracting 49 international boarders and 215 day pupils.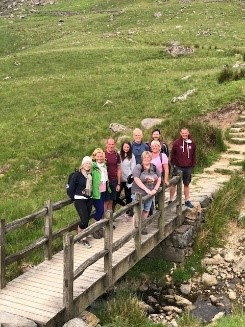 Some took advantage of the DofE's temporary changes to qualifying guidelines, meaning that 56 students took part in Bronze homestays.
44 adventurous Silver participants packed their bags and headed to Wales where they spent three days walking the hills of Snowdonia and battling midges at the campsites.
"It was enormous fun," said Silver Award participant Olly. "I felt such a sense of achievement at the end, after having planned our route as a team and navigating our way through unfamiliar countryside. The camping was brilliant. We swam in a lake, cooked on our Trangias and played football."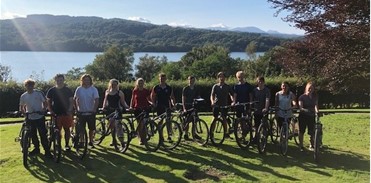 The last expedition in August saw 12 Gold participants travelling to the Lake District where they completed the qualifying expedition and the practice as well. They cycled over 1,500 miles collectively over four days and even found the energy to climb Scafell Pike, England's highest mountain.