Success on the Isle of Wight
Incredible achievement on the Isle of Wight! The Isle of Wight College and Island Innovation Federation VIth Form Campus celebrate their Gold Award holders, new DofE Ambassadors and also two amazing Managers – Terry Gaskin and Alistair Bridle, both receiving long service certificates for 25 years' of inspiring, leading and guiding DofE Participants. Thank you both for your dedication.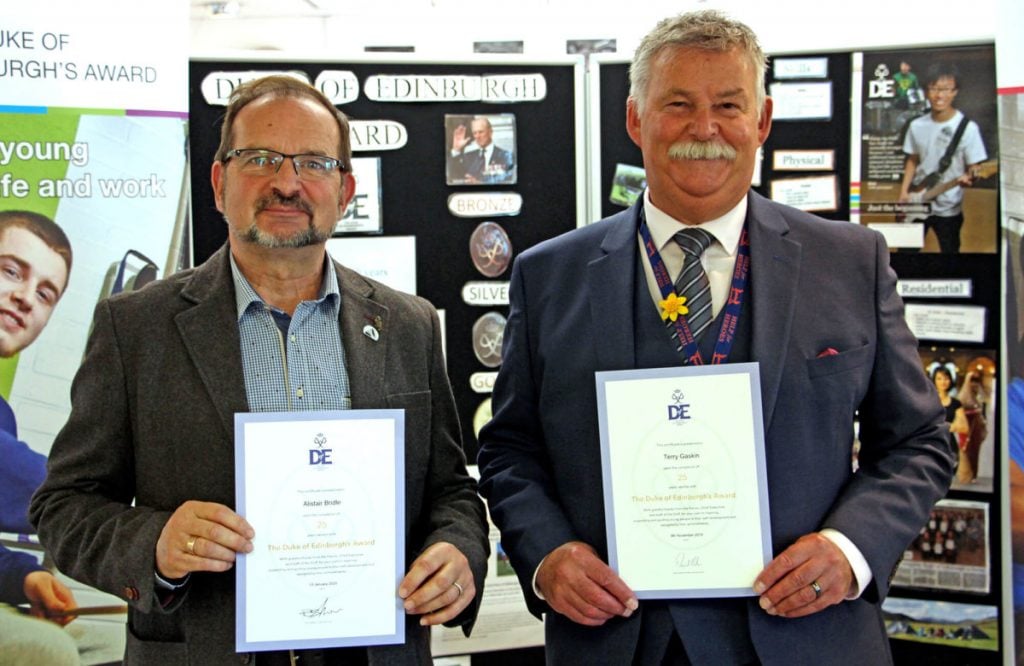 Life-changing experiences, adventure, skill, teamwork and fun have led to some wonderful DofE Awards in the LOs. Read about those experiences and meet the Award Holders and Ambassadors here.
We think Terry summed it up best: "I am very proud of all the young people who take part in the Duke of Edinburgh Award programs at any level, the personal and non-competitive nature of a DofE program means that participants from different and diverse backgrounds and starting points can equally be proud of achieving a certificate based on their personal challenge and journey."