Flavius' DofE journey reaches new heights
Flavius' incredible DofE journey has gone from strength to strength – from amazing volunteering activities and DofE Ambassador experiences, to a place at Oxford University.
"DofE appealed to me because it stood out as an opportunity to work on my discipline while having fun – two things you don't usually associate with each other!" says Flavius, taking on the challenge through Covid and his A-Level exams, helping him choose his future path in English at university through his Skills activity of reading. With English as his second language, Flavius found his passions and future plans through his DofE experience.
Flavius says, "the most successful and rewarding element of the Award has indubitably been the Volunteering section." Helping with an after school club at his old primary school for Bronze, Flavius was able to take part in the DofE Ambassador programme for Silver and Gold, helping other young people to access and enjoy the same opportunities he himself had, while learning how to lead, support and connect with the community around him.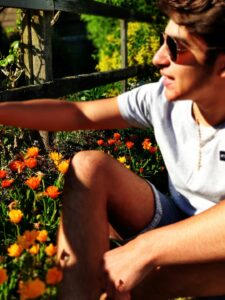 Thanks to the section, Flavius continued his volunteering, saying, "I do a lot of volunteer work as part of YoungMinds' Youth Panel and the NHS Youth Board, the National Eco-Committee in collaboration with Keep Britain Tidy, and some work with Amnesty International. I believe the DofE Award was crucial to instigating my passion for working with young people because through my Ambassador role, I have really come to relish the chances I get to support others in reaching their full potential. This has inspired me to consider a career in teaching, and I would love to spearhead the DofE programme at whatever school I end up!"
Flavius believes he's developed many skills through DofE that will help him in his future education and career. He says, "DofE has inspired me to always push past my self-imposed barriers…By learning how to prioritise activities I enjoy in order to ensure that I am making time for my true passions, I have already been able to make an informed decision about what I want to pursue at degree-level, and this has definitely been influenced by the discipline encouraged by DofE. However, it also taught me how to consistently dedicate my energy to the same task without getting bored, ensuring that I got something new out of it each time…I believe this ability to commit to a self-motivated activity over a long period of time will prove crucial in my degree and beyond."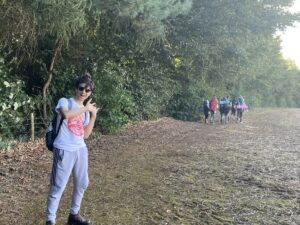 Would Flavius recommend DofE to others? Definitely! He sums up his experience thus, "DofE fosters those memories you can only reminisce over fondly in the future and remind yourself of those younger years spent wondering the countryside with fantastically inspiring people. DofE is about celebrating potential and honouring your passion through consistency; it is one of the only commitments of my time in education that I have not regretted because its impact extends far beyond the academic and into the personal. Join us and unleash that potential because the world deserves to see you at your best!"
As of June 2022, Flav has also become a DofE Youth Ambassador, joined by a cohort of similarly passionate people across the UK who are fighting to keep DofE relevant in a post-COVID climate and ensure that youth voice is heard at an organisational level.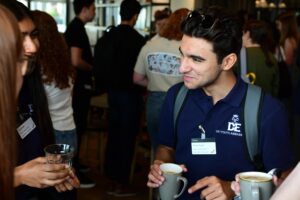 He says, "My time in this position thus far has been absolutely transformative. Somewhere in between shaking hands with HRH Prince Edward at the Royal Cricket Club and attending the 2022 Birmingham Commonwealth Games to watch the Boxing event, I have made friendships that I sense will last me a lifetime and gained invaluable insight into the inclusive operations at DofE. Now more than ever, I am thrilled by the opportunity to belong to the DofE Team; my priority is to make the Award more accessible to young people from disadvantaged communities to make sure that someone's socioeconomic background is not a hurdle in their DofE journey. This was already a focus of mine during my time as a School DofE Ambassador, so I wanted to amplify that impact on a national scale. I am only three months into this project, and I can already feel the power of DofE drawing me back in!'