Participants reaching new heights at Strood Youth Centre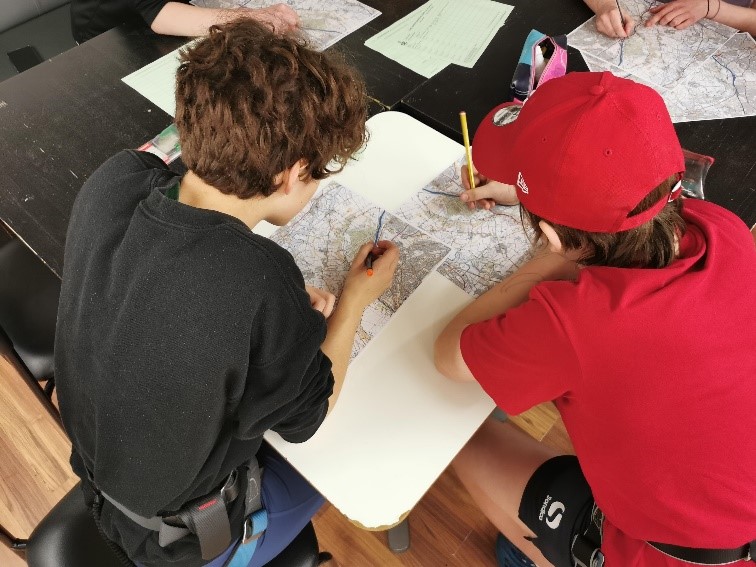 Last Thursday evening South East Operations Officer Clare Pitchford visited Strood Youth Centre, part of Medway Council, to meet DofE participants and their Leaders. She was given a tour of the facilities, which included a climbing wall that many use for their Physical activity, before the groups met to work on their expedition training.
This week was planning day 2 of their walk; it was great to see so much enthusiasm for map reading and team work, with considered debates on which route would be the most suitable. It was inspirational to see the passion for DofE from the staff, who volunteer extra hours to support their young people.
DofE participants said: "DofE is great because it's inclusive and as I am home educated I get to meet others in a social environment and learn new skills whilst having fun."
"I enjoy volunteering for my DofE section on a Saturday at the family climb sessions."
"I get to learn new skills such as map reading."
"I joined DofE here because it's an opportunity to do something out of the ordinary and helps when applying for jobs in the future."
"I completed my Bronze Award at school but decided to join the Youth Centre DofE for my Silver Award to try climbing as a new physical activity and it's a chance to meet new people outside of school."
"I find it interesting and I'm getting better at everything and looking forward to the camping."
Strood Youth Centre operates as an Open Youth Centre under Medway Council's licence, based in Kent. If you'd like to find out more, you can contact them via email or visit their website.