Central England News
Local news from the Central England Region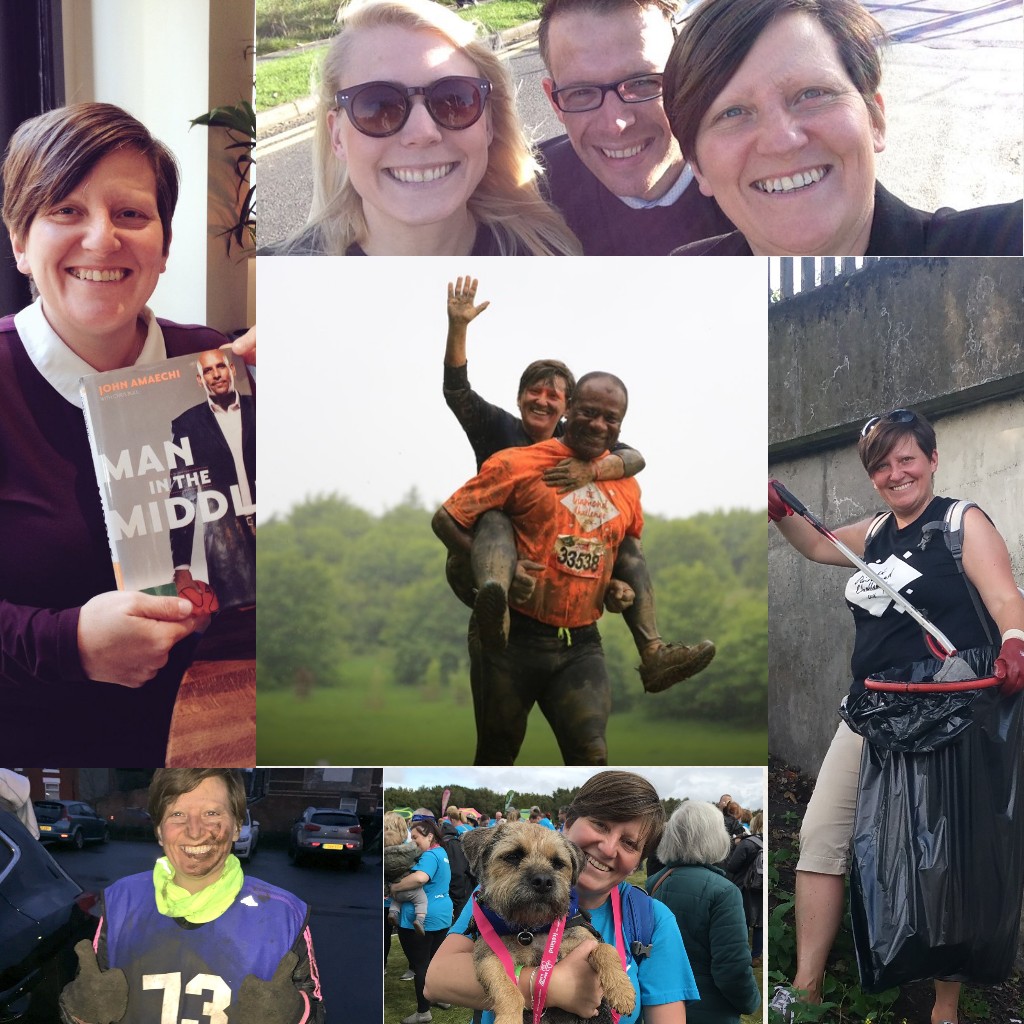 Hello,
As the DofE's new Regional Director for Central England, I would like to welcome you to the first of our bi-monthly updates.
We have created this newsletter to share some of the fantastic work that is happening across the region with you. Our intention is not to duplicate information you will be receiving about the DofE from your Operations Officers, as we know how busy you are. Instead, we will share case studies with you that highlight best practice from fellow DofE Managers, examples of how funding opportunities can support your centre and, most importantly, some great stories of young people using their DofE to make a real difference to their communities and the world around them.
Our aim is to let you know about some of the inspiring activities that are taking place at Licensed Organisations as part of their delivery of DofE programmes – from surfers in Suffolk to gardeners in Norfolk, from donations in Birmingham to Real Tennis in Cambridge.
As this is our first issue, we want to find out if the content in this newsletter is relevant and interesting to you all. So please share your thoughts with us and let us know what you'd like to see in the issues moving forward by emailing [email protected].
We hope you enjoy reading our news stories and look forward to hearing from you.
Jackie Bull
Central England – Regional Director
---
Greenfingers for Reepham High students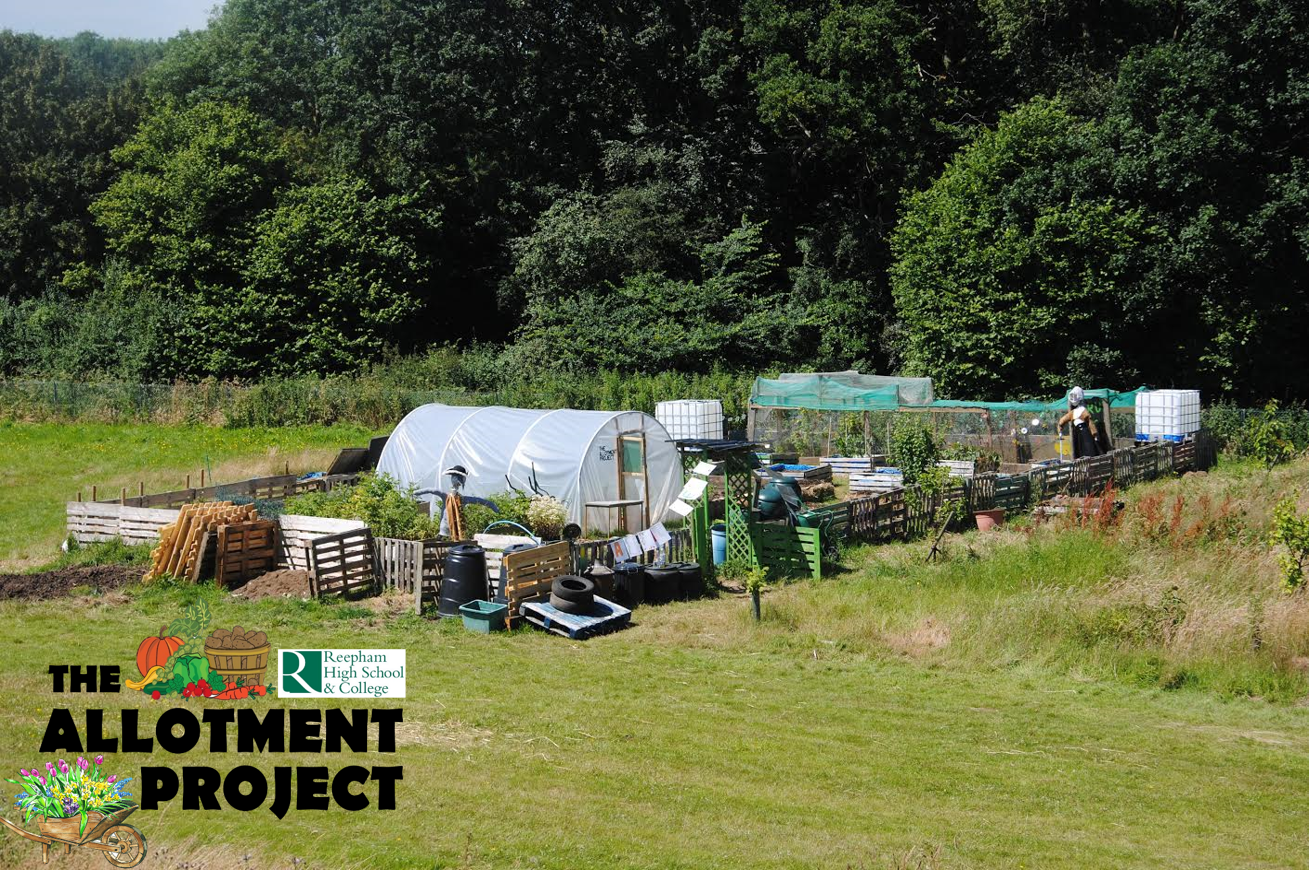 Reepham High School had a patch of unused, overgrown land and saw the opportunity to create a busy and vibrant allotment. In 2013 'The Allotment Project' was created with the aim of teaching children how to grow their own food in a sustainable and environmentally friendly way.
DofE Leader and Allotment Co-Ordinator Matt Willer has worked tirelessly to organise over 40 volunteers into small groups, volunteering at least half an hour twice a week, making it the ideal volunteering activity for DofE. Fruit, vegetables and eggs that are produced at 'The Allotment Project' are sold to the school canteen (a private company) and all profits are returned to the Project.
The 'Allotment Project' is a great place for people to not only create something to be proud of but also to socialise and make new friends, often seeing the older Silver volunteers help the younger Bronze volunteers.
Reepham High School has really achieved something amazing from a simple overgrown patch of land to a thriving and fruitful allotment.
---
Suffolk surfer's golden battle against plastic pollution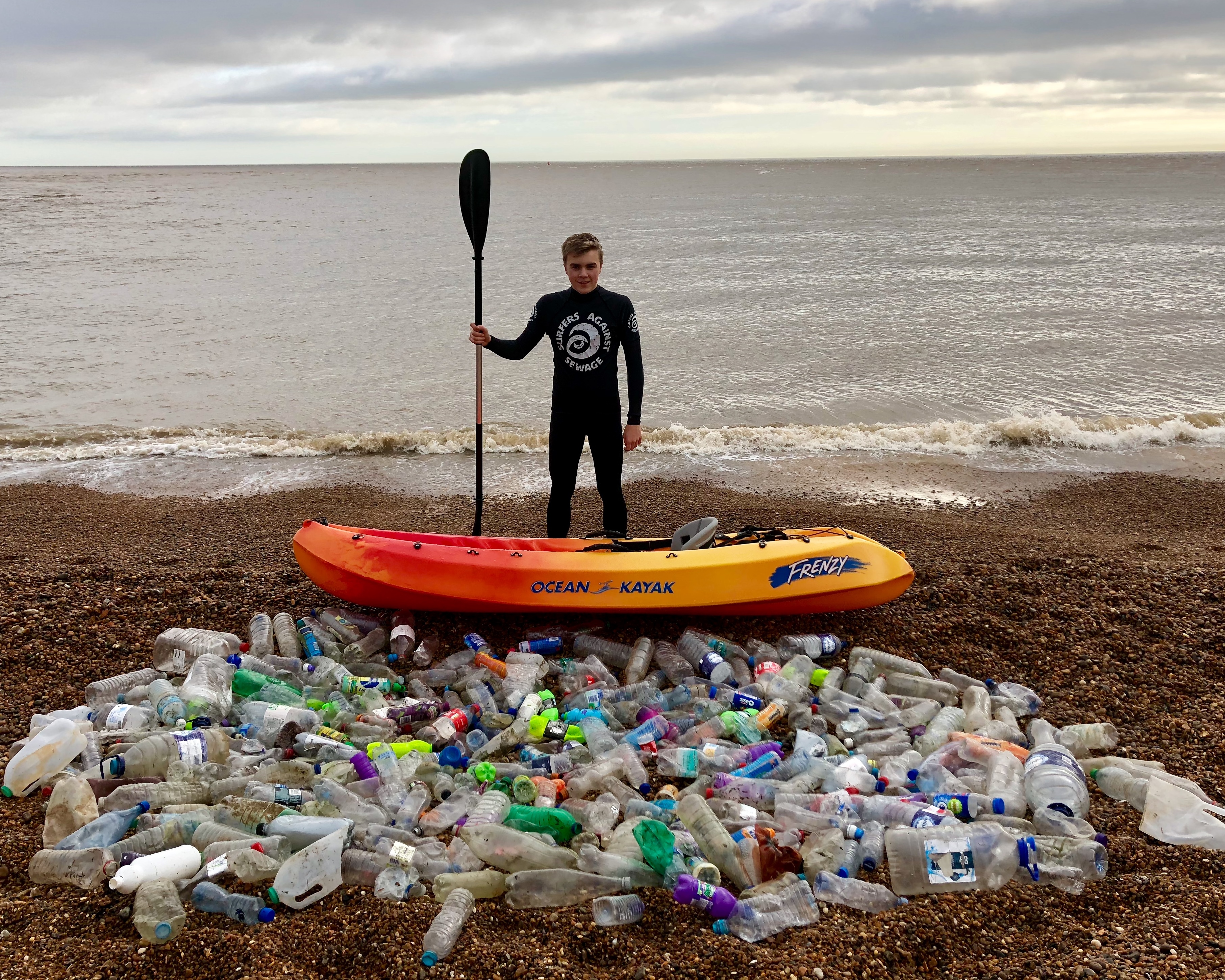 Alex Goodchild, a student from Farlingaye High School in Suffolk, wanted to try something a bit different for his Gold Volunteering section. Alex is a Regional Representative for Surfers Against Sewage and had noticed that whilst there was a lot of coverage about plastic litter at the coast, rivers seemed to have been left out. Alex combined his love of water sports with a growing issue which he knew he could help tackle. Alex kayaked the lengths of the three main rivers in Suffolk (Orwell, Deben & Alde and Ore) and collected and recorded the plastic litter. Alex has done a fantastic job helping the environment and he has raised over £300 in donations for Surfers Against Sewage in the process.
If you would like to hear more from Alex and his cause, please see his website – thetidaltimes.co.uk. Congratulations Alex and it's great to see how doing your DofE can help support other charities and the environment.
---
Gift Your Gear is a hit in Birmingham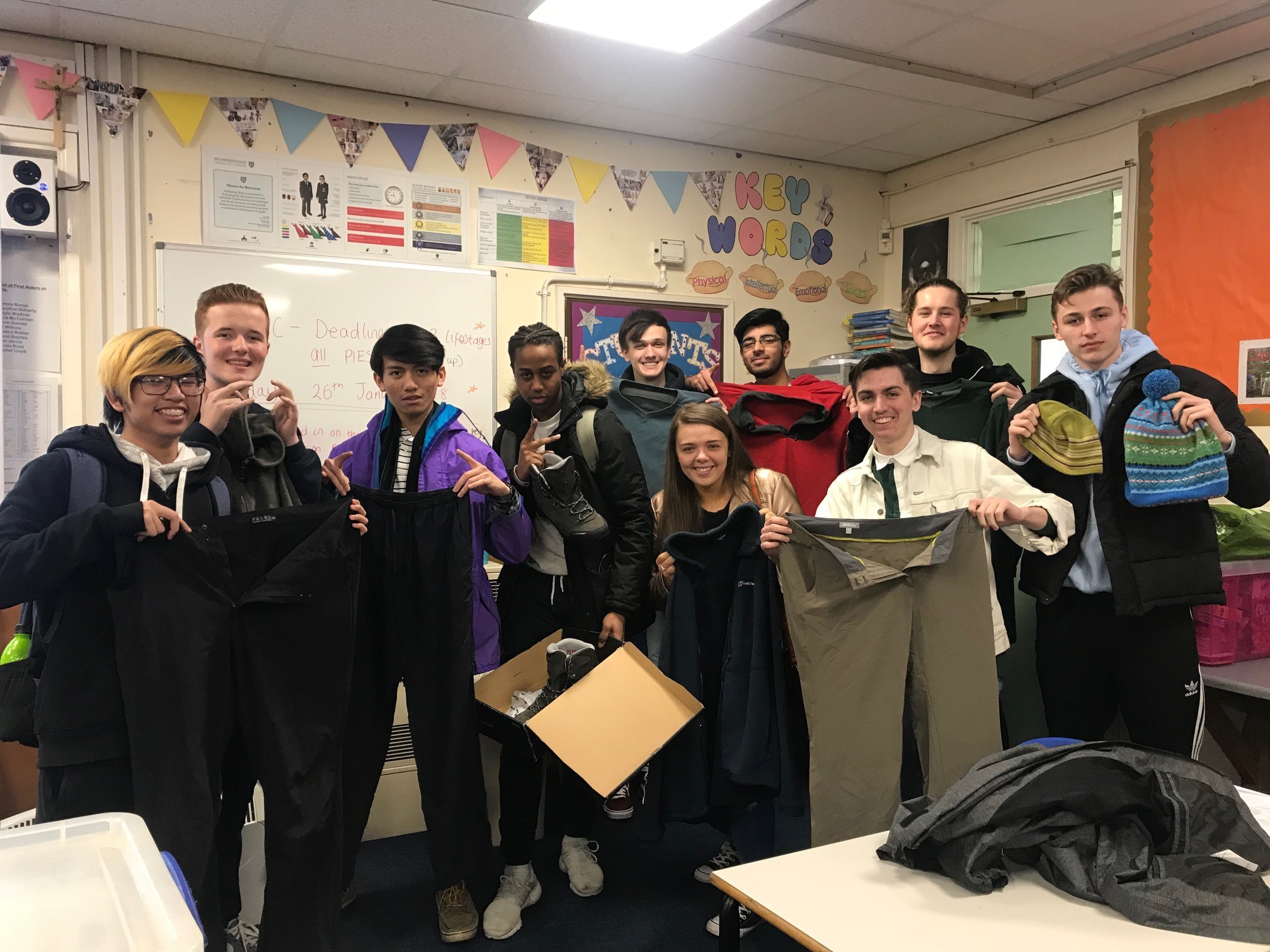 Archbishop Ilsley School in Birmingham has benefited from the brilliant Gift your Gear campaign. Gift Your Gear is an award-winning, nationwide initiative that provides outdoor clothing and equipment for UK community organisations, youth groups or charities working with young people in the outdoors. charities.
Archbishop Ilsley School have found the donations a great help. The school have received a range of clothing including, fleeces, women's trousers and even a brand new pair of walking boots! It has helped take the financial pressure off the students who may be juggling work, studies and the DofE. One Participant is a Direct Gold so has no kit from previous levels. The school regularly loan out kit however they only have small sizes from previous levels so most of it does not fit the sixth form students doing their Gold. The kit has been well received and will be handed back at the end of the year for participants again next year.
If you have any clothing you would like to donate, Gift Your Gear are planning their next big collection through the Rohan shops starting 1st March. For more information on Gift Your Gear please visit – www.giftyourgear.com.
---
The Earl of Wessex serves Real Tennis advice in Cambridgeshire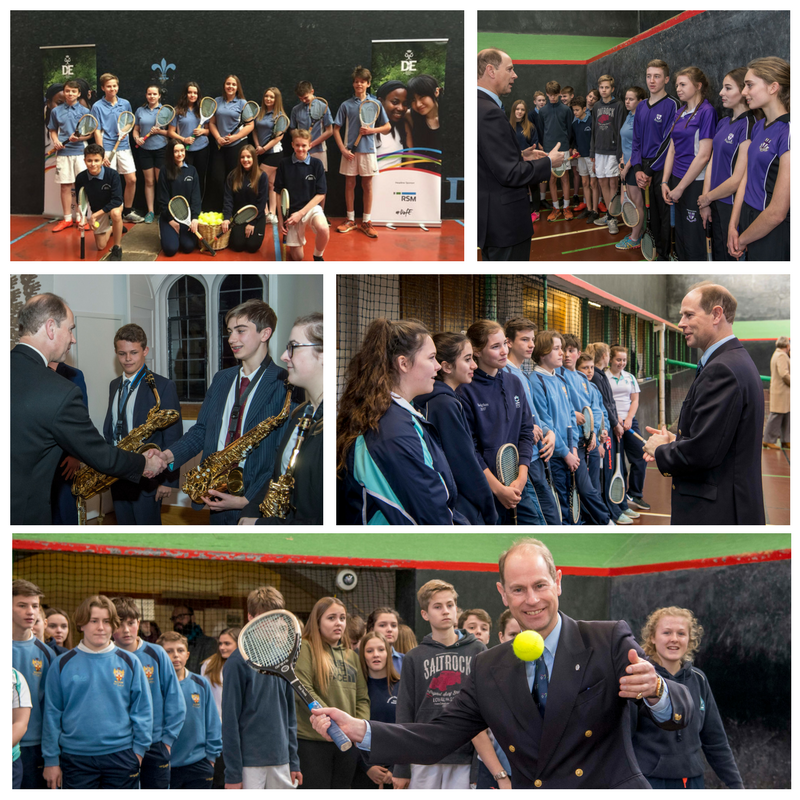 The Earl of Wessex was presented with his Gold Award in 1986. He had struggled to find a physical section due to various sporting injuries, which is when he discovered Real Tennis. Now, over 30 years later, he is still continuing to build on his knowledge of the sport and his own playing skills.
Throughout 2018 HRH The Earl of Wessex will be attending a number of DofE engagements, including Real Tennis events and fundraising activities, as part of a campaign to generate support for the DofE Charity.
His Royal Highness kicked off the Tennis Challenge 2018 in Cambridgeshire, meeting pupils from Stephen Perse Foundation, The Perse School, Swavesey Village College, The Leys School, Kimbolton School, Kings Ely, Bottisham Village College and Comberton Village College. Everybody took part in coaching sessions and had a fantastic day meeting the Earl and learning about the sport which is so close to his heart.
If you would like to know more about the Earls Tennis Challenge Tour and the money he is raising please go to www.dofe.org/tennischallenge2018
---
Diamond funding across the Region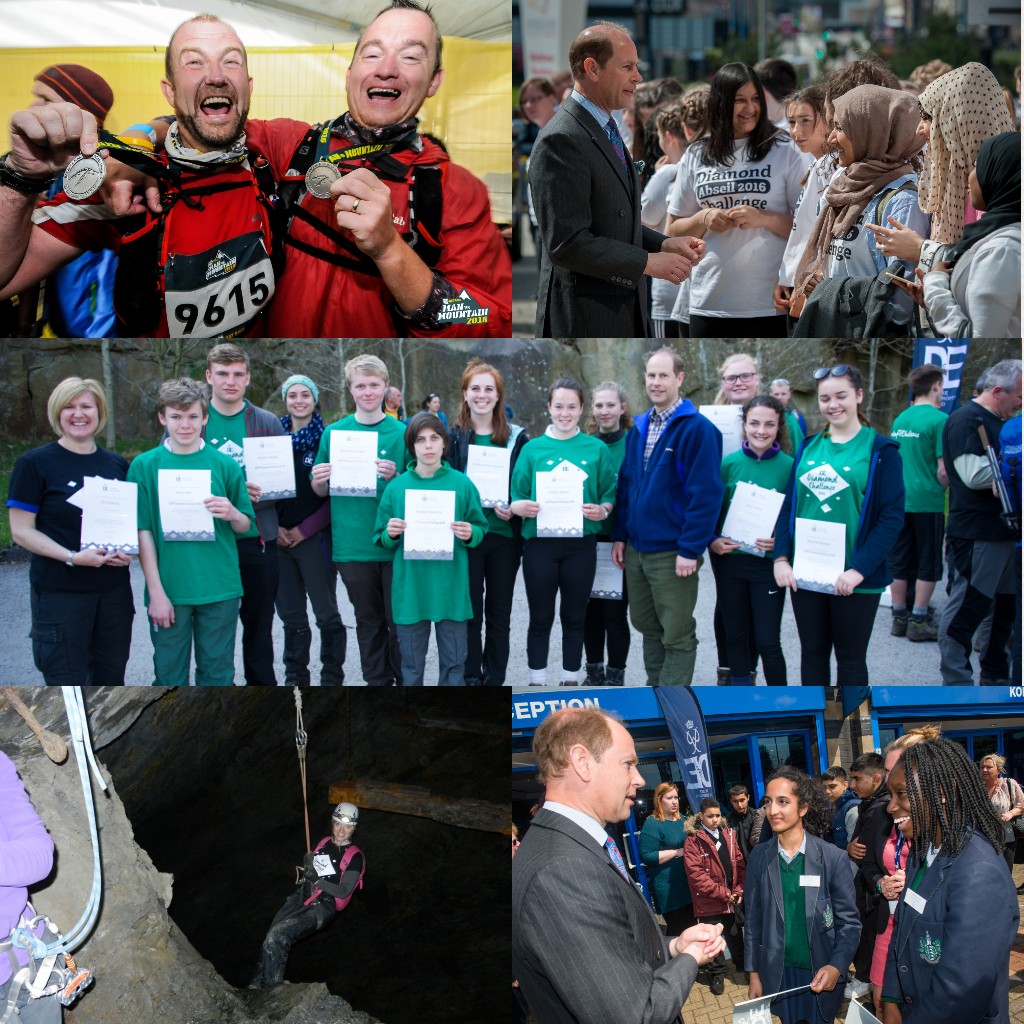 We would like to say a big thank you to everyone who helped fundraise for the DofE Diamond Anniversary in 2016. A fantastic £1.5 million was raised and has since been fund matched by the #iwill fund – a joint initiative from The National Lottery and the Department for Digital, Culture, Media & Sport. So far we have had 8 successful applications from various centres including mainstream schools, a Foster Care Association, an alternative curriculum centre and a Special Educational Needs School.
We have seen some fantastic ideas for the use of the funding including training of additional staff and equipment purchases, through to Kitchen Allotment Gardens, Community Gardens and bush craft activities and training. We wish everyone the best of luck with their projects and hope they are a success.
If you would like to apply for some of the Diamond funding, please speak to your Operations Officer for more information on how to apply.
Please remember to send through any updates via social media @DofECentral or via email to [email protected]g we would love to see how you are getting on!