Central England News
Local news from the Central England Region
Welcome to the October/November edition of our Regional newsletter.
Where did the year go? As the expedition season comes to an end and the nights get colder, now is the perfect time to look back at what our region has achieved so far this year. To try to keep some of the summer memories alive in your minds, we're shouting out about an inspirational group of young people and their amazing stories.
We hope you enjoy reading them as much as we did!
Jackie Bull
Central England – Regional Director
---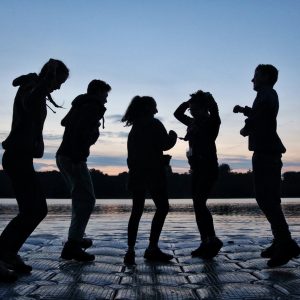 Aidan is a pupil at the Meadows School in Staffordshire. Aidan has profound bilateral hearing impairments, tunnel vision, severe learning difficulties and hyper-mobility of his joints. Aidan wanted to take part in the DofE as he enjoyed walking, helping other people and was keen to make new friends. With support from Dave Whewell (DofE Co-ordinator), Jackie Robinson (DofE Manager) and his mum, Aidan successfully completed his Bronze DofE. He enjoyed learning new skills, proudly stating that "The DofE makes me try and experience new things."
Aidan believes doing his DofE will help him get a job in the future and at a recent college interview. he proudly discussed his DofE and the experiences he shared. Aidan said: "I found my DofE amazing. I have met new friends and had fun while working hard."
Congratulations Aidan! This is a fantastic achievement and we look forward to seeing you complete your Silver DofE!
---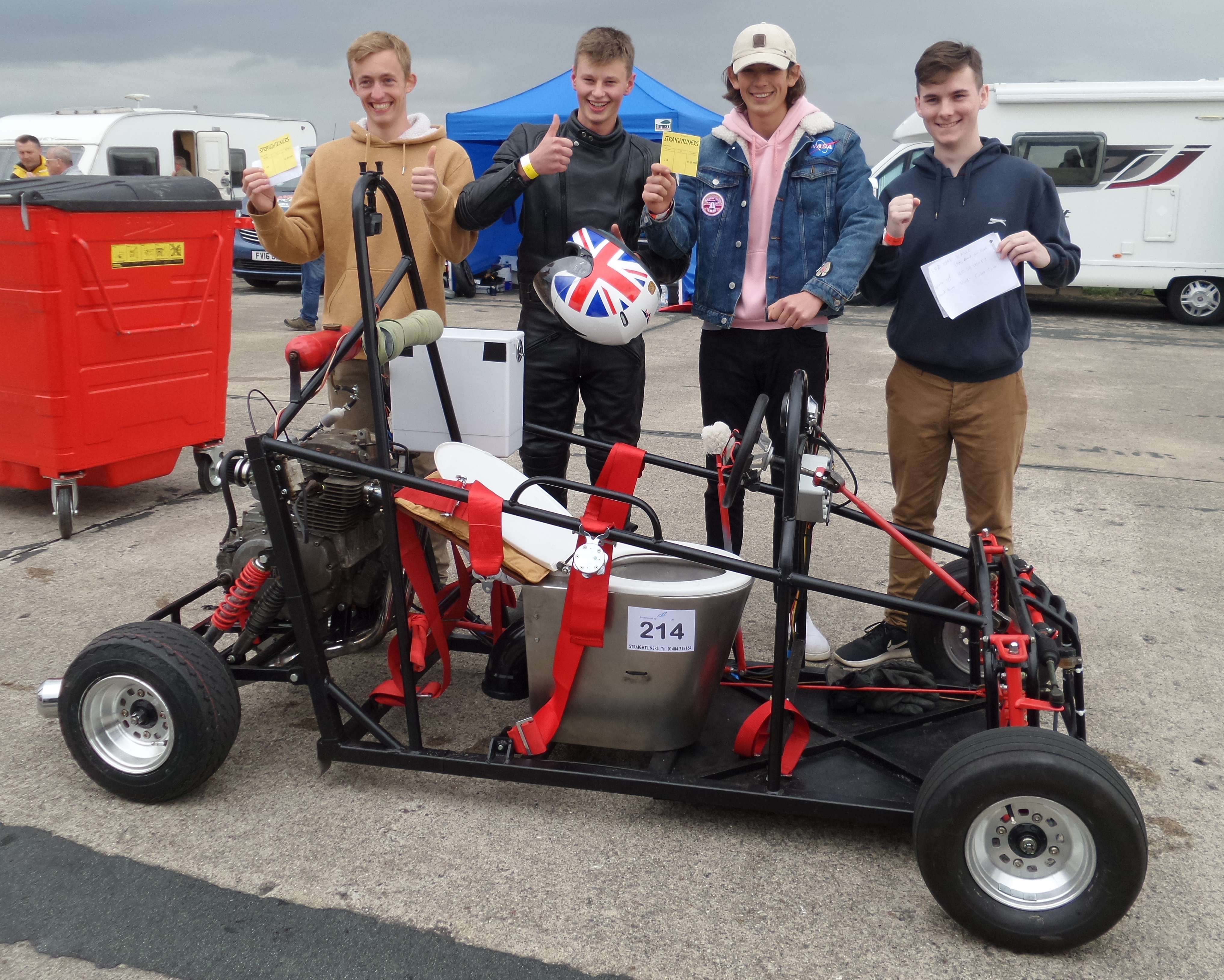 Congratulations to Gold Award holder- Robby English and his friends who have recently broken the world record for the 'fastest toilet'!
Since May 2013 the title had been held by Colin Furze who adapted a mobility scooter to travel up to 52.87mph. Robby and his friends, who all share an interest in engineering, decided to work on a go-cart which would challenge this record. Robby chose to use the creation of the world's fastest toilet for his Gold Skills section.
The group actively sought local funding and materials to help create the go-kart which boasts a 250cc engine! Robby learned a variety of skills over the twelve months, including design skills and practical skills. The team worked together to refine the plans and details. This included adjusting the fuel mix to give the go-kart more power and fixing the gear stick, which they made from a toilet brush.
The hard work and determination paid off for Robby and his friends when they successfully broke the world record in September 2018 with a speed of 70.55 mph!
---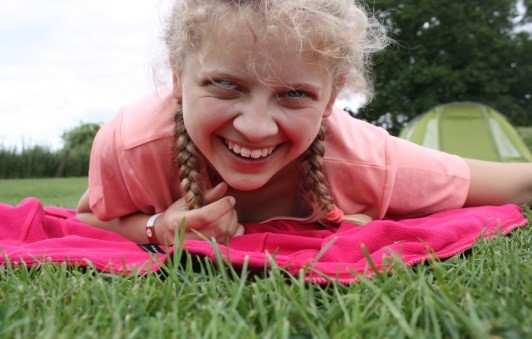 Before starting her Bronze DofE, Maria from Abbot Beyne School in Burton on Trent was diagnosed with Type 1 Diabetes.
Jake Lynch from the school said "Maria didn't use this as an excuse not to complete her DofE. It gave her extra determination to prove that she could do it – she wanted to see how far she could push herself even with this condition." He continues: "Through many highs and lows, Maria pushed and challenged herself always with a smile on her face! She was an excellent map reader and was often the one who got her group out of being lost or stuck on the different routes."
Jake concludes by saying that "Maria is a true inspiration to all. She doesn't see her illness as a barrier, but as "Well I could do that before but now I am going to do it even better".
Congratulations Maria on achieving your Award and being such a positive role model to the rest of your group.
---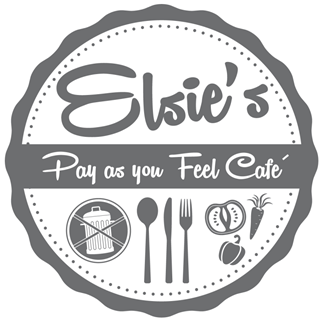 Elsie's café in Northamptonshire is a café with a conscience. Elsie's Café is part of the Fruitful Abundance group in Northamptonshire, which is inspired by the Real Junk Food Project. The café is staffed by volunteers, who rescue three tonnes of food each week that is destined for landfill. All the food used in the café is still fresh and edible and is used to make delicious snacks and meals which benefit the community.
Antony from Malcolm Arnold Academy thought it would be the ideal place to complete his Bronze Volunteering section. Antony helped in the kitchens preparing food, taking deliveries and serving meals. The café runs on a pay-as-you-feel premise where diners pay what they can, which means that everyone in the community benefits from this fantastic initiative.
For more information about the café, the events they hold or to get involved as a volunteer, please visit their Facebook page here.
---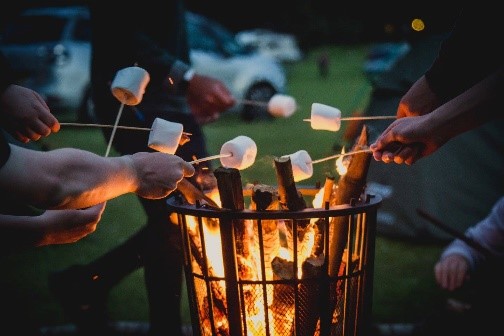 Teresa lives in Shropshire with her adopted twins who both have Microcephaly. One twin also has ADHD and moderate learning difficulties and the other has a physical disability, which means that they must walk with crutches.
Teresa said "Last year our teenage twins brought home a letter from school about doing the Duke of Edinburgh Award scheme. Brilliant! Good stuff. It looks good on a CV – I did mine. But hang on I have two children with disabilities!"
Teresa had her doubts but knew her children were keen to take part. Their school were very supportive and already had a group of young people with disabilities embarking on their DofE. The DofE Leader at their school reassured Teresa and emphasised that the expedition was about the experience rather than the amount of walking and one of the twins was able to take part in their wheelchair. Both children were able to camp overnight – putting up their own tents, cooking a meal and completing other various jobs around the camp site.
Teresa stated: "Considering we were told by our paediatrician at the time of our daughter's ASD diagnosis that she would never be able to join Brownies or anything like that, this is a fantastic achievement. Not only has she completed this, but also her first aid course with St John Ambulance."
After completing all sections of their DofE, both children are now proud Bronze Award holders. After volunteering with St John Ambulance and learning valuable first aid skills at Bronze level, both twins are now keen to enrol for their Silver DofE.
This shows that the DofE really is open to everyone. Congratulations on your achievements and we hope your passion for the DofE will continue.
---
If you have a good news story you would like to share with the Region, please contact [email protected]