Lees Brook Community School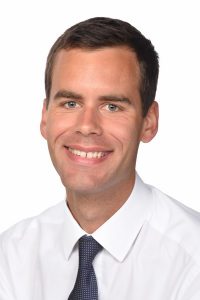 Alex Waterhouse is the DofE Manager at Lees Brook Community School in Derbyshire.  Each year the school enrol approx. 130 young people in years 9 and 10 for the Bronze and Silver Award.
Alex ensures that all participants are aware of the DofE app at their first DofE meeting, he emphasises the benefits of the app and how to download it. Alex was delighted that all the young people chose to download the app, he added that it really didn't take a lot of convincing.
Alex has said "Having the app on their phones has made uploading evidence and assessor reports much more convenient for our young people. They can quickly add evidence of their activities as they're doing them, rather than having to log onto a computer afterwards. The app has also made the process of uploading the assessor reports far simpler for our young people."
Alex continues "For most young people, their phone is a big part of their everyday lives. The introduction of the app, allowing young people to manage their awards through their smartphones has made this much more relevant, accessible and appealing to young people. For this reason, I see the introduction of the DofE app as a big step forward for the Award."