Central England Regional Conference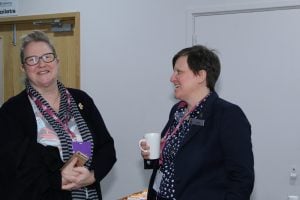 We were delighted to meet and chat with so many of you at our recent Regional Conferences.
In February a total of over 700 delegates attended one of the five conferences that took place. It was a fantastic opportunity to network, visit the marketplace, attend workshops, hear from our guest speakers and even win a prize donated by one of our event sponsors!
Please take a look at our website page for the new resources shown at the events, and to get a flavour of the workshops that you were unable to attend.
We would like to say a big thank you to the fantastic guest speakers who attended the Regional Conferences. We are sure their inspirational stories helped set the tone of the day and delivered some important messages of perseverance and achievement.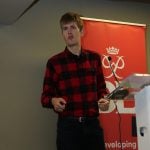 Alex Staniforth attended Yarnfield Park
At 22, Alex has made two attempts to climb Mount Everest and in 2017 completed a record-breaking challenge 'Climb The UK', climbing to the highest point of all 100 UK counties, cycling and walking over 5000 miles in 72 days. As a young person, he has overcome adversity including mental illness, bullying and stammering to take on outdoor challenges whilst raising over £85,000 for charities, including Young Minds UK. He is passionate about the huge benefits of the outdoors and community work for young people, and through speaking and writing aims to inspire them to achieve their own 'Everest' in life. He carried the London 2012 Olympic Torch and in 2017 won the Pride of Britain Regional Fundraiser of the Year award.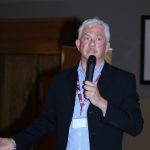 Nigel Vardy attended Eastwood Hall
Nigel is an English mountaineer, motivational and leadership speaker. He suffered severe frostbite on Mt. McKinley in Alaska in May 1999 and his injuries led to the amputation of his toes, fingers, and nose. He also required reconstructive facial surgery. His helicopter rescue from over 19,000 feet (5,800 m) was stated as the highest in North American history at the time. Months of recovery followed his accident, but he has returned to climbing and explored mountains across the world.
Jo Bradshaw attended Worcestershire County Cricket Club
In her former business life, Jo was a no saying, risk-averse, comfort-loving gal with a fear of heights but she has now scaled 2 x 8000m peaks including Everest, guided groups on Kilimanjaro 29 times and is on course to become the 10th British woman to complete the 7 summits. A charity bike ride in Peru in 2004 gradually changed her negative ways and she now works as an Expedition Leader and Outdoor Instructor as well as giving motivational speeches and teaching and assessing the expedition element of DofE Awards. She took a group of DofE students to Nepal in 2015 to trek to base camp and climb a 6000m peak before her first Everest attempt and gained as much out of it as they did! She also raises funds and awareness for children's mental health charity Place2Be.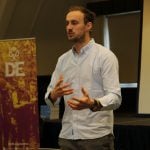 George Bullard attended Dunston Hall
George Bullard is a world record-breaking explorer, endurance athlete, and motivational speaker. To date, he has covered almost 2,000 miles on foot in the polar regions and completed countless extraordinary expeditions around the world. George has guided expeditions in the Amazon rainforest, the Indian subcontinent, the Greenland Icecap, Svalbard, cycling across Europe, climbing unnamed peaks, driving NW Africa and sailing across oceans (southern, north Atlantic and Pacific) amongst others. More recently, George returned from a world-first kayaking expedition from Greenland to Scotland trying to uncover an ancient myth.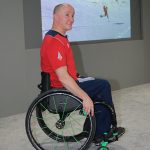 Sean Rose attended Kettering Park Conference Centre
Sean Rose is a former Royal Air Force Physical Training Instructor who broke his back Skiing in February 2000. Sean has since become a World Champion Waterskier, World Cup Gold medal downhill skier, Double Winter Paralympian, adventurer, pilot, and charity ambassador.
At each event, there was a selection of exhibitors available. Please ensure you take a look at their webpages to discover more about their merchandise, services and advice.