NOA news
Do you have an article for the News page? Please email [email protected] we look forward to hearing your DofE stories.
---
Air Training Corps
Air Cadets from 2203 (Hatfield and de Havilland) Squadron met with His Royal Highness Prince Edward, the Earl of Wessex.
The group of 10 RAF Air Cadets from Hatfield were invited to participate in an exhibition of skills and a celebration of the Duke of Edinburgh's Award, hosted by the University of Hertfordshire.
As part of the exhibition, the Cadets were asked to showcase their participation in the award and decided to do this by showcasing photographs of them participating in all aspects of the award. They also prepared a drill routine to show off their skill!
The Squadrons display was attended by the Earl of Wessex, trustee of the Duke of Edinburgh's Award, who was impressed by the drill routine, before taking the time to talk with the Cadets about their experiences of the Duke of Edinburgh's Award scheme. Following their talk with the Earl, the Cadets were visited by Mr Robert Voss CBE, Lord Lieutenant of Hertfordshire.
Visits were also made to the display a number of other dignitaries including The Honourable Marquis of Salisbury, Chancellor of the University; Lieutenant Colonel Beazley DL, Chair of the University Board; and Welwyn Hatfield Mayor Barbara Fitzsimon.
Cadet Flight Sergeant Alexander Atkin (17) and Cadet Sergeant Kirsty Hawkes (16) were chosen by the Duke of Edinburgh's Award representatives, to attend the VIP reception, where they were able to meet other participants of the award and share their experiences.
Squadron Leader A T Crichton RAFAC said: "It really goes without saying that the cadets were a great credit to themselves and the Air Training Corps".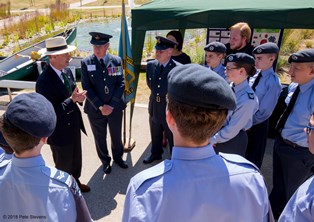 Holyrood Palace Gold Award Presentation
The presentation took place on the 5th July and the sun was out to make the celebrations even better!
Group 6 consisted of participants from – The Air Training Corps, The Army Force Association, Girlguiding and The Church Lads' & Church Girls' Brigade.
Their Presenters were Lynne Beattie & Melissa Coutts, who are beach volleyball competitors, who were the first female pair to represent Scotland at a Commonwealth Games.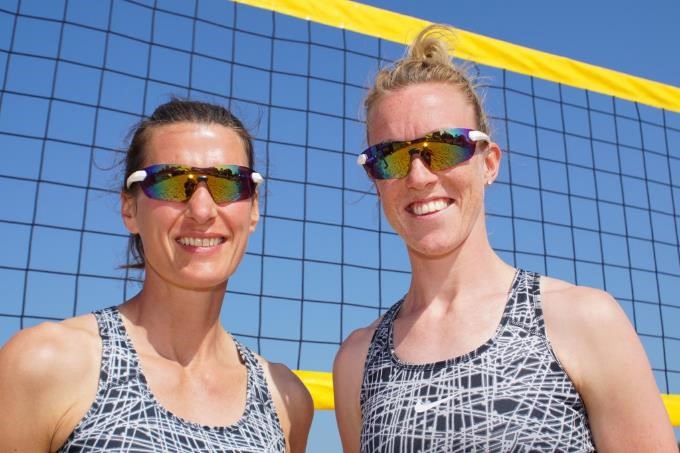 Group 7 consisted of Participants from – The Baden Powell Scouts, The Girls' brigade & The Scout Association.
Their Presenter was Lora Fachie MBE, who is a World Champion and World Cup medallist and competes in both Track and Road para-cycling events. Lora and her Pilot Corrine Hall also claimed Paralympic Gold and Bronze at Rio in 2016.