NOA news
Do you have an article for the News page? Please email [email protected] we look forward to hearing your DofE stories.
The Marine Society & Sea Cadets
Poole Sea Cadets are celebrating the achievements of 2 Bronze Awards & 4 Gold Awards in the last 12 months, they are hoping this great achievement will encourage more cadets to register for their DofE.
Hannah Griffin has secured a place at University, the Royal Holloway to do a degree in music. She is no doubt that her Gold helped, along with her amazing talent as a musician.
Harry Whittle is unsure of a career path yet, but is volunteering this summer with the Swanage Steam Railway. His silver award helped him gain a place on a level 3 BTEC at Rockley Park Watersports.
Sam Webb is also undecided about what to do. His silver also secured a place on last years BTEC 3 at Rockley Park. He is hoping to work as a water sports instructor for the summer.
The presentation photos were taken at a recent concert performed by Poole Unit band, their first ever Music for Movies. The three of them all used playing an instrument for their gold skill.
The Mayor of Poole, and DO Gary Bassett were guests, and carried out a local celebration for the DofE.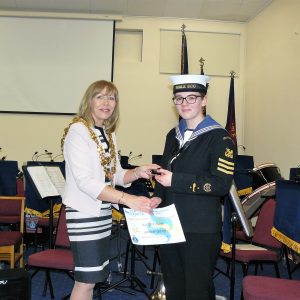 In a post concert reflection, they were unanimous over their DofE journey through the three levels. An amazing three and a half years, exploring different parts of the UK and making new friends.
Walking expeditions in the New Forest, Dartmoor, Peak District and Brecon Beacons. Rowing expeds at Silver level in Poole Harbour and on the River Thames.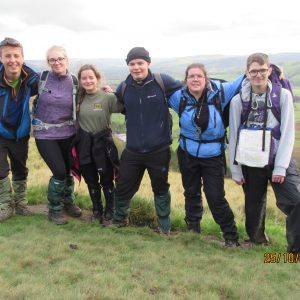 Hannah, Harry and Sam take the credit for the achievement, but assisted by Chris Bonfield and Chris Cooke from Poole Cadets. The Gold expeds would not have been possible without the help of London Area Sea Cadets.
All three will be receiving their Gold Awards at Buckingham Palace Gardens in May.
Volunteer Cadet Corps
Celebrated a "Land Mark" Bronze Presentation since becoming a National Operating Authority & the Awards were officially presented by Cdr Simon Weaver, who is the DofE Manager.
Meet the NOA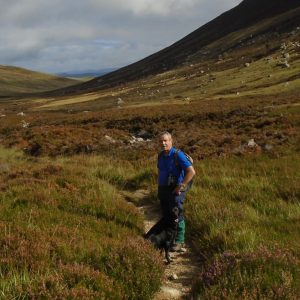 Richard Rhodes is the Shropshire County Advisor for Girlguiding and has a great background in all things DofE.
How long have you been involved with DofE? I started in April 1984.
Are you a Leader/Supervisor/Assessor? I am a Supervisor, Assessor and Course Director for Intro, EAAS & ESTC courses.
What are your 3 handy tips for Expeditions? Concentrate, look after one another & enjoy the challenge!
What activities would you choose if you were to undertake the DofE? Volunteering – Army Cadet Force, Physical – hockey, Skill – driving, Residential – National Trust (dry stone walling) & Expedition – Yorkshire Dales.
If you could travel anywhere in the world, where would you go and why? Antarctica because it is one of the last unspoilt places on earth.
Sum up the DofE in 3 words: Rewarding, Challenging & Life-changing.