Ife Taiwos
Ife is a 4th year neuroscience student. Ife went straight into her Gold award and has since became a Duke of Edinburgh Ambassador.
When she left school, Ife was interested in Biomedical science. She accepted a place to study neuroscience at Edinburgh University.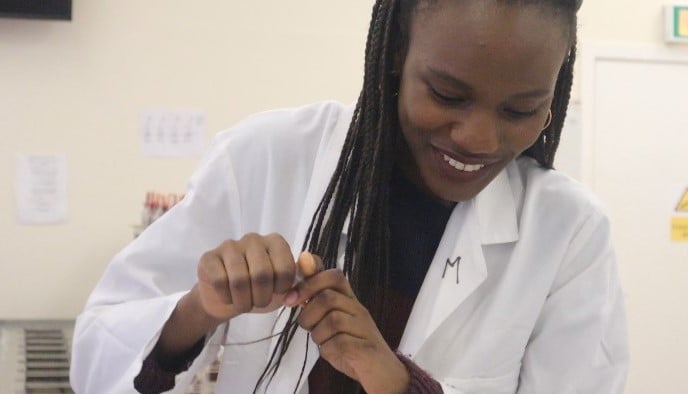 "You know 17, 18 when I was thinking of what to do. I thought it would be really interesting to find out more about the brain, what it does, what that means and I'm glad of having the opportunity to study neuroscience."
Juggling her passion for science with her Award meant that it took Ife slightly longer to Achieve her Gold Award. But undertaking the Award meant that Ife was able to explore sides of herself that she hadn't had the opportunity to.
"It's made me be conscious of seeking new experiences. Like for my Duke of Edinburgh Expedition section I decided to do Bell Boating which is something I knew I hadn't done before."
"Then from that process I'm always conscious to look for activities to find out what else I can explore so I can give myself an opportunity to self-reflect."
For Ife, taking on her Gold was an opportunity to test her physical endurance and expose herself to new challenges. Her Volunteering section also gave her a new outlook on life.
"For my volunteering opportunity I was with a special needs school and that's not something I see every day. So just being able to come out of own life and the challenges I face, to see the challenges other people face has been rewarding"
"You meet new people you probably wouldn't meet. It's an opportunity to develop. You know making campfires, having small memories there with people."
"To the bigger challenges, your physical endurance, you know challenging yourself mentally to what you can do."